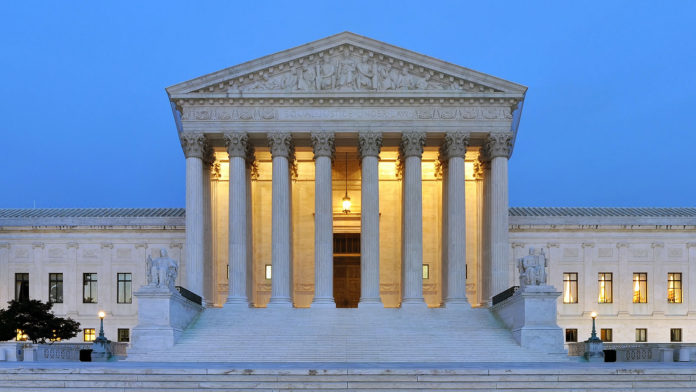 The United States Supreme Court upheld Pennsylvania high court's ruling regarding the redistricting of the state's congressional map.
Last month, the Pennsylvania Supreme Court ruled that the state's congressional map was a result of gerrymandering to benefit Republicans. Therefore, it is a violation of the state Constitution. The state's high court ordered the legislature to redraw the map of its 18 electoral districts.
The Republican leaders of the Pennsylvania Senate and House challenged the decision of the state's high court. Senate President Pro Tempore Joe Scarnati and House Speaker Mike Turzai filed a stay petition with the U.S. Supreme Court.
On Monday, the U.S. Supreme Court Justice Samuel Alito Jr. denied Scarnati and Turzai's stay petition.
Pennsylvania Republican leaders to comply with court's ruling
In a statement, Scarnati and Turzai said, "We understood when requesting the stay that this is a rarely used remedy." They added that their request was necessary because the Pennsylvania high court's decision to redraw the congressional map caused chaos.
Furthermore, Scarnati and Turzai reiterated their belief that the current congressional map does not violate the state's Constitution. They do not believe that the Pennsylvania Supreme Court can order the legislature to draw new congressional map. They do not believe that it has the authority to draw a new electoral map.
According to them, "We will do our best to comply with the state Supreme Court's January 22nd order. However, they also expressed that they "may be compelled to pursue further legal action in federal court."
Gov. Wolf is ready to work with General Assembly 
On the other hand, Gov. Tom Wolf commented that the U.S. Supreme Court made the right decision. All parties must now focus on redrawing a new electoral map.
He said the highest court "correctly recognized that there is no reason to the delay implementing Pennsylvania Supreme Court's order."
In addition, Gov. Wolf said, "Gerrymandering is wrong and we must correct errors of the past with the existing map. My team is ready, willing and able to work with the General Assembly to ensure a new map is fair and within the clear orders given by the Pennsylvania Supreme Court."