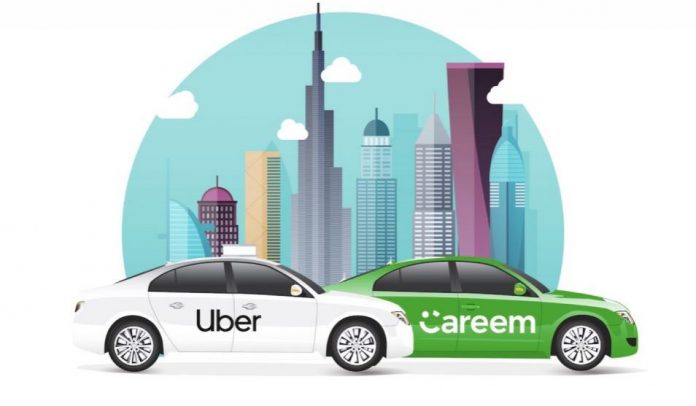 Uber Technologies, the world's largest ride-sharing company, agreed to buy its its competitor in the Middle East, Careem for $3.1 billion.
The acquisition price is composed of $1.7 billion in convertible notes and $1.4 billion in cash. The transaction is subject to regulatory approvals and expected to close in the first quarter of 2020.
Careem has more than 30 million registered users in 120 cities across the Middle East, North Africa and South Asia.
An important milestone for Uber and Careem
In a statement, Uber CEO Dara Khosrowshahi, said Careem is "one of the most successful startups" across the Middle East.
According to him, "This is an important moment for Uber as we continue to expand the strength of our platform around the world. Working closely with Careem's founders, I'm confident we will deliver exceptional outcomes for riders, drivers, and cities, in this fast-moving part of the world."
On the other hand, Careem co-founder  and CEO Mudassir Sheikha, "The mobility and broader internet opportunity in the region is massive and untapped, and has the potential to leapfrog our region into the digital future. We could not have found a better partner than Uber under Dara's leadership to realise this opportunity."
Additionally, Sheikha stated that the transaction is a "milestone moment" and will "serve as a catalyst" for Careem and the  technology ecosystem in the Middle East.
Following the closing of the transaction, Careem will become a wholly-owned subsidiary of Uber. It will continue to operate indepedently under Sheikha's leadership. It will have its own Board of Directors consisting of three representatives from Uber and two from Careem.
Both ride-sharing companies will operate its respective regional services and brands.
The announcement comes while Uber is preparing for its upcoming initial public offering (IPO). The company is expected to submit its IPO registration with the Securities and Exchange Commission (SEC) next month. Bloomberg recently reported that it will be listing its shares at the New York Stock Exchange (NYSE).