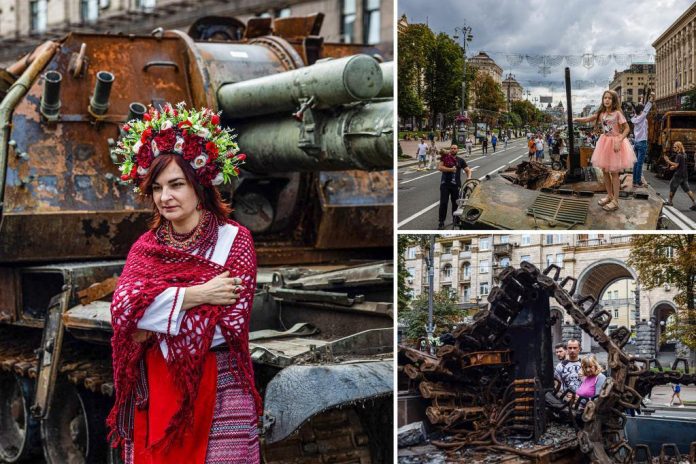 Ukraine's Independence Day was celebrated 3 days early in Kyiv this year. On Saturday, Ukrainian authorities held a Zombie Parade. Instead of people dressed as zombies, this parade featured "dead" Russian military equipment. And Ukrainians celebrated Putin's losses against their country.
On Khreshchatyk boulevard, which is Kyiv's main street the people celebrated. Two long lines of captured Russian tanks and armored equipment were on display. Some of the vehicles were burned out and inoperable. 
Kyiv's downtown. Zombie-parade of captured russian military equipment. 6 months of full-scale war has demonstrated to the whole world the bravery of the #UAarmy and the indomitable spirit of the Ukrainian people.
Freedom is not free. pic.twitter.com/nIronoovLF

— Defense of Ukraine (@DefenceU) August 24, 2022
Ukrainian officials created the show to mock their Russians enemies. And the "zombie" tanks were intended as a message to Putin. Ukraine wanted the world to know that they were not defeated. And they remain defiant of the Putin regime which believed it could capture Kyiv quickly.
In the past massive zombie parades have been held in Kyiv during Halloween week. And huge celebrations are held annually on Independence Day.
Zombie parade with zombie tanks
On Saturday, August 21st, thousands of Ukrainian families enjoyed a day of celebration. There was dancing in the street. The citizens of Kyiv got a good look at the captured Russian war machines. Children climbed on the tanks and people snapped selfies with burned-out vehicles.