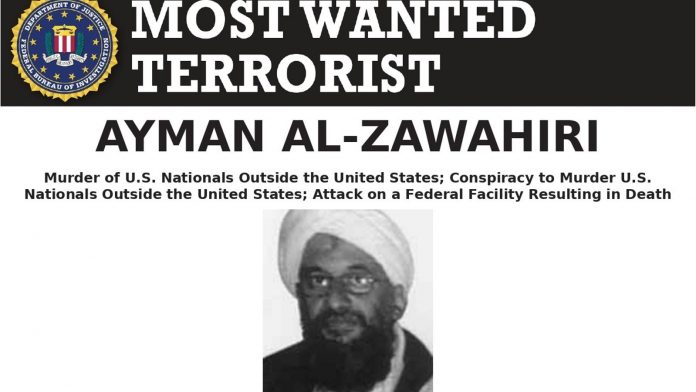 On Monday evening President Joe Biden spoke from the White House. He announced that top Al-Qaeda leader Ayman al-Zawahiri was killed in a US drone strike in Kabul, Afghanistan.
Al-Zawahiri was killed at around 6:18 a.m. local time Saturday, July 30, which is just before 10 p.m. Friday Eastern Standard time in Washington DC. 
Two Hellfire missiles fired from drones were used to take out al-Zawahiri. he was standing on the balcony of the Al-Qaeda safe house.  And it was reported that no civilians or family members of the terrorist were killed in the attack. 
The terrorist leader was one of the "masterminds" of September 11, 2001, terrorist attacks against the US. And he became the leader of Al Qaeda after the 2011 killing of Osama bin Laden in Pakistan. 
The CIA directed the U.S. counterterrorism operation over the weekend in Afghanistan. And according to a senior White House official he had been located and under covert observation since early this year. 
"Justice has been delivered. And this terrorist leader is no more," Biden said in a rare evening address from the White House. "No matter how long it takes, no matter where you hide — if you are a threat to our people, the United States will find you and take you out."