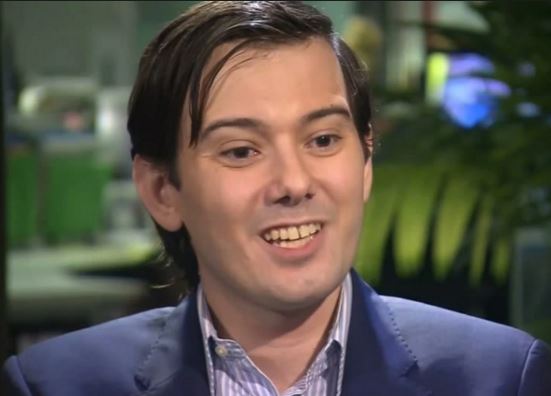 Vyera Pharmaceuticals and its parent company Phoenixus AG (formerly Turing Pharmaceuticals) agreed to a $40 million settlement for illegally monopolizing Dapaprim, according to the Federal Trade Commission (FTC).
Daraprim is the only FDA-approved life-saving drug that contains pyrimethamine – the gold standard for treating people with a parasitic infection called toxoplasmosis.
In 2020, the FTC and New York Attorney General Letitia James filed a lawsuit against Vyera Pharmaceuticals, its co-founders Martin Shkreli also known as Pharma Bro, and Kevin Mulleady for allegedly engaging in an elaborate scheme to maintain its illegal monopoly of Daraprim.
The states of California, Illinois, North Carolina, Ohio, Pennsylvania, and Virginia joined the lawsuit against the defendants.
The FTC and its state co-plaintiffs alleged that Vyera Pharmaceuticals, Shkreli, and Mulleady dramatically increased Daraprim's price from $17.50 to $750 per tablet after acquiring the rights to the life-saving drug in August 2015.
The defendants allegedly implemented anti-competitive practices to prevent competitors from obtaining sufficient Daraprim pills to complete bioequivalence tests, which are necessary to obtain approval by the FDA. The defendants' anti-competitive practices also prevented competitors from getting access to a key ingredient used to manufacture the medicine.
Recouping millions of dollars for patients fleeced by Shkreli, Vyera Pharmaceuticals
On Tuesday, the FTC and its state co-plaintiffs filed to the court their settlement agreement with Vyrera Pharmaceuticals, Phoenixus, and Mulleady.
Under the deal, Vyera Pharmaceuticals will pay up to $40 million in monetary relief. The pharmaceutical companies will pay $10 million upfront. It will pay the remaining $30 million over 10 years if its financial situation improves.
Additionally, Vyera Pharmaceuticals and Phoenixus agreed to make Daraprim available to any potential generic competitor at list price. The companies also agreed to notify the FTC and its state co-plaintiffs about any planned pharmaceutical transaction concerning Daraprim.
Furthermore, under the settlement agreement, Mulleady is subject to a $250,000 suspended judgment as equitable monetary relief. The suspension will be lifted following a final unappealable judgment of contempt against him. He will pay the monetary relief within 90 days of delivery of instructions by a Designated State Representative.
Moreover,  Mulleady is prohibited from working for, consulting for, or controlling a pharmaceutical company for 7 years.
Shkreli will face trial later this month
The trial against Shkreli will start later this December.  Shkreli is currently in prison for securities fraud. He allegedly masterminded the scheme to monopolize Daraprim and while in prison he directed his company to continue its anti-competitive practices.
In a statement, FTC Chairwoman Lina Khan said, "Today's action puts money back in the pockets of drug patients fleeced by a monopolistic scheme. Martin Shkreli masterminded an elaborate plan to dramatically jack up the price of life-saving drug Daraprim by blocking cheaper options. While litigation against Shkreli continues, the order shuts down the illegal enterprise run by his companies, Vyera and Phoenixus, and bans his associate from the industry. This strong relief sets a new standard and puts corporate leaders on notice that they will face severe consequences for ripping off the public by wantonly monopolizing markets."
On the other hand, Attorney General James said, "Vyera and Mulleady, along with Martin Shkreli, shamelessly engaged in illegal conduct that allowed them to maintain their exorbitant and monopolistic price of a life-saving drug — letting pharma bros get rich, while others paid the price."
The New York Attorney General added, "Our trial against 'pharma bro' Martin Shkreli will commence later this month, where we will lay out Mr. Shkreli's greedy, dangerous, and anticompetitive behavior."