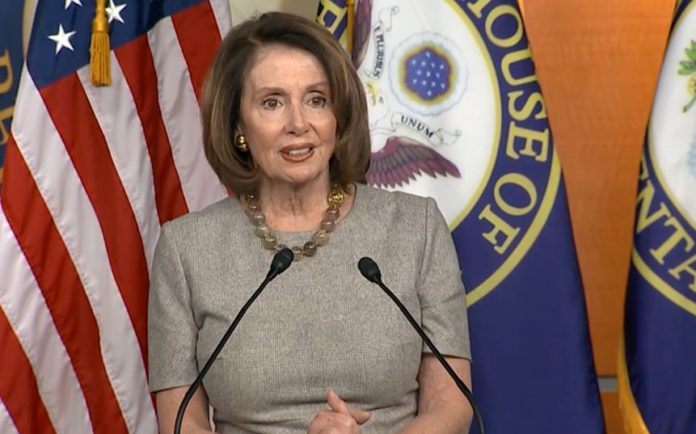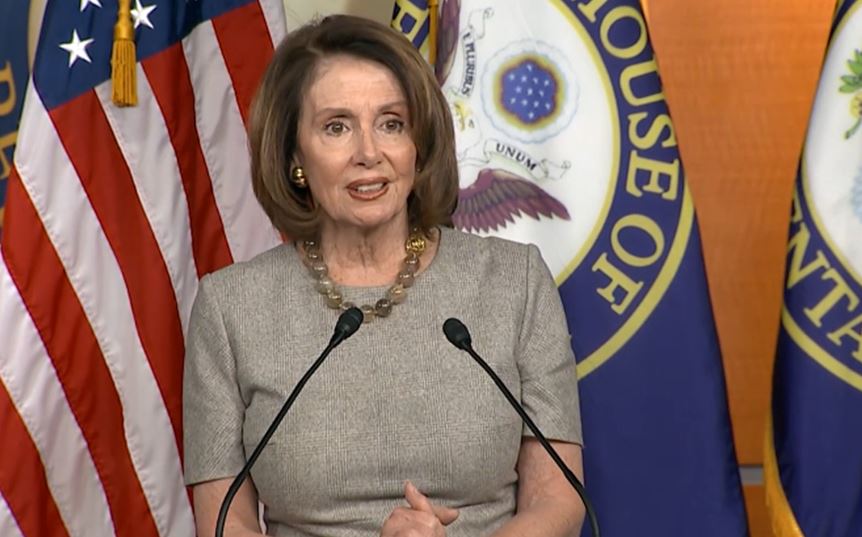 The White House is trying to shift the blame on House Minority Leader Nancy Pelosi for the ongoing partial government shutdown, which is likely to extend into the New Year.
Earlier this month, during a confrontation with Pelosi and Senate Minority Leader Chuck Schumer, President Donald Trump told them, "I am proud to shut down the government for border security…I will take the mantle…and I'm not going to blame you for it."
Prior to the government shutdown on December 21, Trump reversed his position and tweeted, "The Democrats now own the shutdown."
Mulvaney suggests Pelosi is preventing a deal on border wall funding
On Friday, Acting White House Chief of Staff Mick Mulvaney suggested that Pelosi cannot make a compromise on the border wall funding because she wants to reclaim the House Speakership.
In an interview with Fox News, Mulvaney said, "The vice president and I met with Leader Schumer last Saturday—the last time we sat down face-to-face and my gut was that he was really interested in doing a deal and coming to some sort of compromise.  But the more we're hearing this week is that it's Nancy Pelosi who's preventing that from happening."
Additionally, Mulvaney claimed that Pelosi "does not have the votes for the Speakership yet." He believes that is the main reason she and Schumer cannot make a deal on border wall funding.
Mulvaney went on to say, "She cannot be seen by her party as being weak on negotiating with Donald Trump." He thinks Pelosi could lose votes from her fellow Democrats if she negotiates with Trump.
White House claims Pelosi cares more about protecting her Speakership
On the other hand, White House Press Secretary Sarah Huckabee Sanders claimed that Pelosi cares more about protecting her Speakership than protecting the country's borders.
In an interview with CBS, Sanders said the House Democratic leader "is only looking to protect her Speakership and not protect her borders and that's why she's unwilling to negotiate with us and unwilling to make any type of a deal and unwilling to help do what is necessary."
Trump is demanding $5 billion in funding for border wall. The Democrats offered $1.3 billion in funding for border security. They strongly oppose the construction of border wall and "favor smart, effective border security."