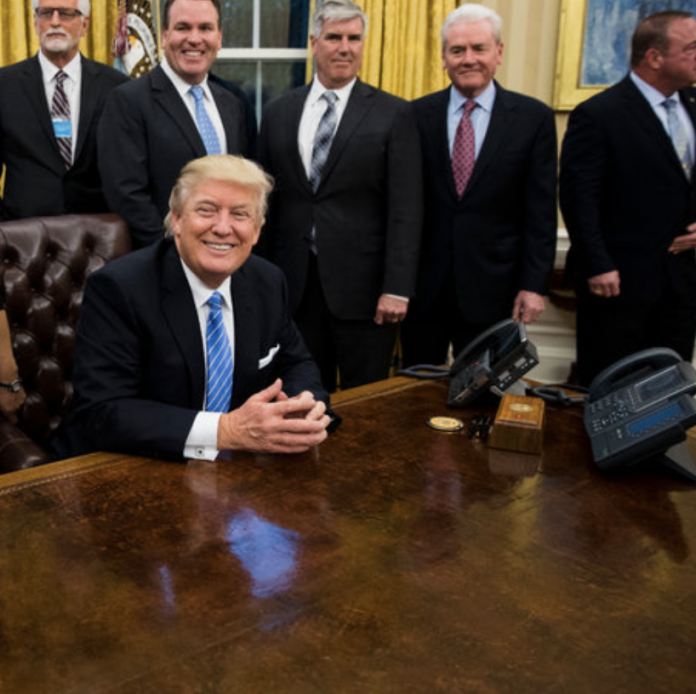 The current White House administration is no stranger to turnover. At this time, the president is reportedly in the final stages of deciding who will serve as his next chief of staff.
The Prospects for the Chief of Staff Position
The president has not directly listed the names of prospects under consideration. However, some viable options are believed to be Rick Perry, Matthew Whitaker, David Bossie, and Chris Christie. Nick Ayers, Vice President Pence's chief of staff, was previously in the running, yet declined the available position this past weekend.
Although the president has not publicly cited names, he has expressed the qualities which he is seeking in his next chief of staff. Trump is looking for a "strong" candidate who thinks in a similar manner to himself. The president has furthermore stated that prospects under consideration are "terrific" individuals and "mostly well known."
Reports of Another Prospect
While the next White House chief of staff remains unknown, this has not prompted the end of speculations. Some reports have even claimed that President Trump is considering his son-in-law Jared Kushner for the position. However, a source from the White House has denied this claim.
During a recent interview with Fox News, Kushner expressed his hopes that President Trump will make a good decision.
"Hopefully, he'll choose somebody who's got great chemistry with, great relationship with, who will help him navigate the next couple of years through all of the good opportunities that emerged to keep pushing forward."
Turnover in the Trump White House
Since President Trump's time in office, turnover has occurred on multiple occasions. Various former staffers have either resigned or faced termination for various reasons. Some former members of the Trump administration include, but are not limited to, Anthony Scaramucci, Omarosa Newman, Jeff Sessions, etc.
The turnover in the Trump White House has prompted strong censure from critics. Many of the president's detractors opined that he is unfit for the job or unaware of how to hire the right individuals. Others have slammed Trump, alleging that he favors personal loyalty over professional qualifications.
Additional reports will come, following the announcement of the new White House chief of staff.