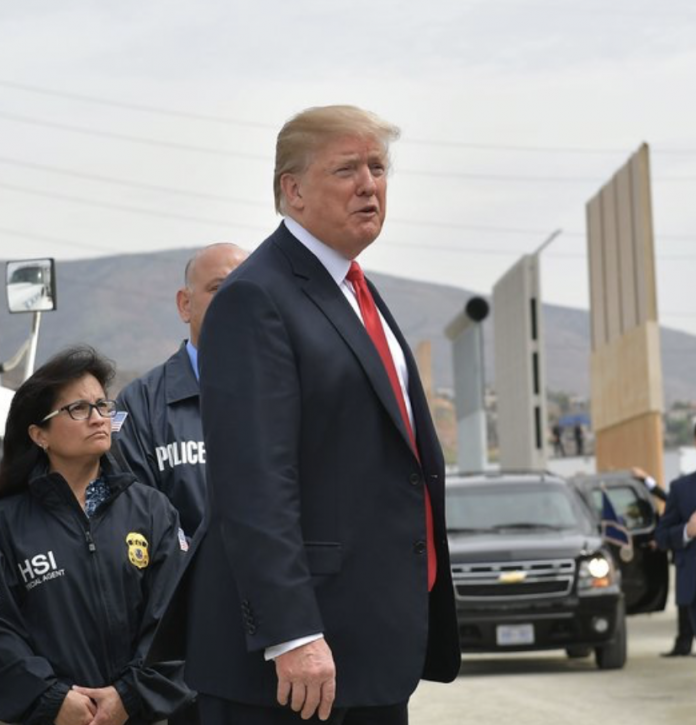 New developments have caused people to reconsider whether or not President Trump will shut down the Southern border. Last week, Trump stated he would do this at some point if illegal immigration continues to serve as an issue.
However, new statements from the president today seem to indicate that he is weighing all of his options.
The State of the Southern Border
The Southern border of the United States maintains its status as a matter of great controversy. Huge amounts of illegal immigration which take place are happening at the Southern border. The border has furthermore attracted various Central American migrant caravans which wish to be let into the country.
Despite this, the president has maintained that he will not allow the caravans to come. This is largely due to the inability to screen the migrants.
Towards the end of last month, the Customs and Border Patrol commissioner admitted that CBP has just about reached their "breaking point." Commissioner Kevin McAleenan moreover stated that the amount of illegal immigrants attempting to enter the country is beginning to outweigh the resources of CBP.
This is something which many Americans view as problematic, especially conservatives.
Trump on the Southern Border
Not along after McAleenan's admission, the president publicly stated that he may shut down the Southern border entirely if Mexico fails to stop illegal immigrants from their country who come to America unlawfully.
Shutting down the Southern border is something which Trump discussed a few months ago when he and Democrats remained deadlocked in a battle over his promised border wall.
However, when asked about the matter again today, the president issued the following response:
"I haven't made that intention known. And I'm ready to close it if I have to close it."
Will Trump Close the Southern Border?
At this time, whether or not the president closes the Southern border remains to be seen. Illegal immigration does exist and it's an issue which Trump vowed to fix during his presidency.
President Trump has previously affirmed that parts of his promised border wall are already under construction. This comes after he declared a national emergency. Congressional Democrats attempted to override his national emergency declaration, prompting the president to issue a veto. Trump's veto also faced contestation, yet ultimately prevailed in the end.
Additional updates regarding the Southern border will follow on USA Herald.