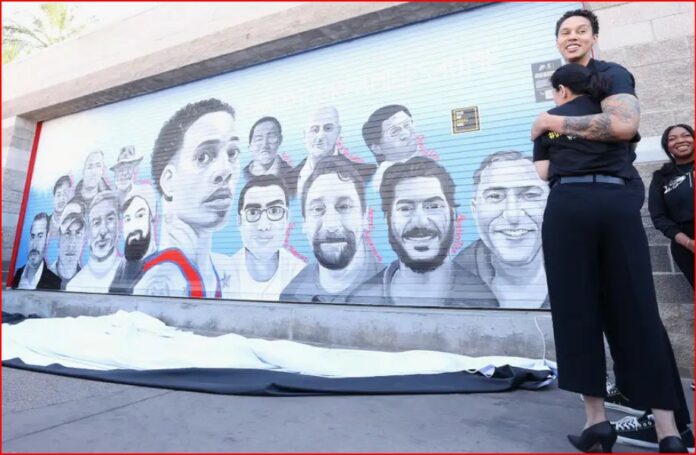 At the end of last year, Brittney Griner, the renowned WNBA superstar, finally returned home. For 10 months she had been wrongfully detained in a Russian prison. 
Brittney quickly rejoined her team the Phoenix Mercury.  However, many didn't expect Griner to become a leading voice for the families of wrongfully detained individuals.
Despite being in the public eye since her release, Griner seamlessly rejoined her WNBA franchise. The 6-foot-9 center has made a triumphant comeback, displaying the same skill and prowess she possessed before she was jailed. 
However, Griner's dedication to her sport is matched by her commitment to shining a light on the injustices faced by others. She is bringing attention to their plight and inspiring hope for the families still struggling to bring their loved ones home. 
Shining a Spotlight on the Wrongfully Detained
Griner's dedication to her sport is matched by her advocacy for Americans that are wrongfully detained in foreign prisons. She has spoken about how the experience renewed her patriotism and made her grateful to be an American.