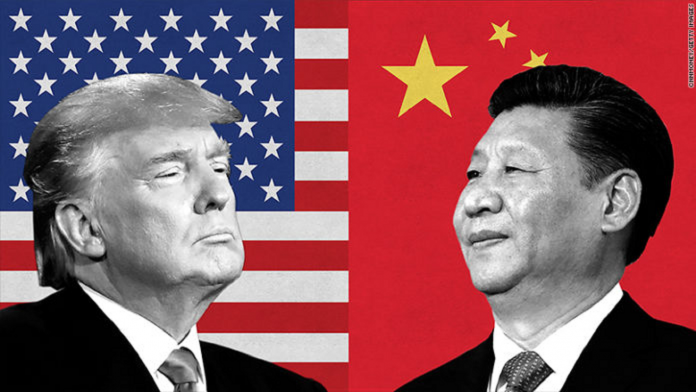 The World Trade Organization (WTO) ruled that a handful of tariffs placed on China by the Trump administration are in violation of international trade law, which will most likely result in zero consequences.
The chief reason why the Trump administration will not be penalized is due to the fact that the WTO's appellate system is unable to reach a quorum, i.e. a set number of judges to adjudicate the case.
This has been the case since 2019 as multiple judges on the appellate court bench retired, making way for replacement judges who have yet to be approved to the court, effectively leaving the WTO's judicial system defunct.
The WTO's ruling is a result of a complaint filed in 2018 in which the Chinese government argued that the Trump administration had singled China out for separate tariffs versus other countries which would be in contravention of international trade law.
"China has demonstrated that the additional duties apply only to products from China and thus fail to accord to products originating in China an advantage granted to the like product originating in all other WTO Members," a WTO panel said.
Trump admin. slams WTO's ruling
American officials have fired back at the ruling, arguing that the WTO's decision to side with China in the dispute essentially proves that Chinese influence over the international organization has reached a fever pitch.
The ruling in particular pertains to specific tariffs under U.S.-Chinese trade policy, particularly tariffs on $34 billion of goods in June 2018 as well as $200 billion of goods in Sep. 2018.
Robert Lighthizer, a chief negotiator for the Trump administration on matters of trade, commented on the recent WTO ruling, "This panel report confirms what the Trump administration has been saying for four years: The WTO is completely inadequate to stop China's harmful technology practices."
He further added, "The United States must be allowed to defend itself against unfair trade practices, and the Trump administration will not let China use the WTO to take advantage of American workers, businesses, farmers, and ranchers."
The recent ruling marks another tense moment in U.S.-China relations as ongoing talks over Oracle's acquisition of TikTok U.S. continue. Furthermore, relations have dipped following the onset of the COVID-19 pandemic.
Have a story you want USA Herald to cover? Submit a tip here and if we think it's newsworthy, we'll follow up on it.
Want guaranteed coverage? We also offer contract journalism here.  Just be sure you're comfortable giving up editorial control because our journalists are dogged and will follow the story through to the conclusion. The story will be published to our exacting standards, without regard for your preferred slant.
Want to contribute a story? We also accept article submissions — check out our writer's guidelines here.