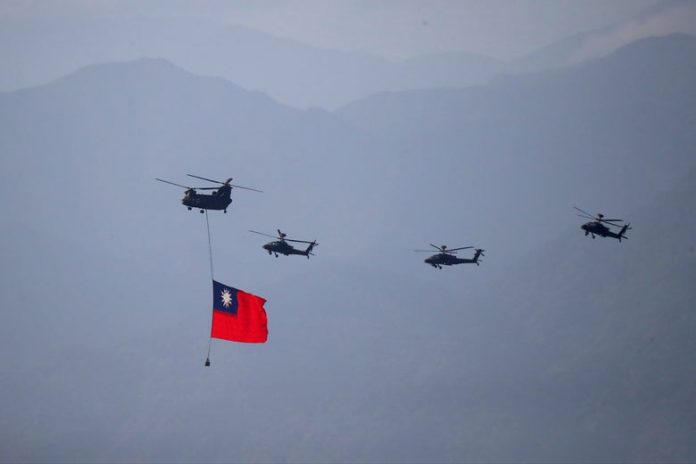 The Xi Jinping reunification comments put Taiwan on alert. He insists that the time has come to achieve "peaceful unification" with Taiwan. The Chinese President of the communist government continues to signal that Taiwan will soon be forced to reunite with China.
His latest statements come days after 150 Chinese fighter jets conducted combat drills in the skies above the island. 
Although China's air force repeatedly sends planes deeper into Taiwan's Air Defense Identification Zone (ADIZ) this was the most visible intrusion. And breached not only the ADIZ but the country's unofficial maritime border.
Taiwan: An independent island
Taiwan is an independent island country that is just across the strait from mainland China.  It has had a democratically elected government, as well as, its own constitution, since 1947.
Since Tsai Ing-wen of Taiwan's Democratic Progressive Party was elected president, there has been a noticeable escalation of the uncertainties in the relationship. All formal talks between Beijing and Taiwan have ceased.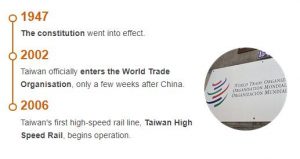 Xi Jinping reunification comments
China's President is increasing his statements about "reunification" with Taiwan. And saying it "must be fulfilled." Tensions over the future of Taiwan are at a boiling point.
 Xi said unification should be achieved peacefully. But he is warning that the Chinese people have a "glorious tradition" of opposing separatism. And Taiwan is further apart from China than it has ever been.
"Compatriots on both sides of the Taiwan Strait should stand on the right side of history and join hands to achieve China's complete unification," Xi said.
"The historic mission of achieving the complete unification of our country must be realized, and can be realized," he added, speaking at Beijing's Great Hall of the People.
Taiwan responds
China has proposed a formula of "one country, two systems"  that would permit Taiwan a degree of autonomy. But that is conditioned on Taiwan ultimately accepting Chinese unification.  Taiwan has consistently rejected the offer. And the people of the small democracy are maintaining that they will defend their independence.
The Xi Jinping reunification comments are troublesome to the Taiwan government. Taiwan's defense minister Chiu Kuo-cheng had a press conference on Wednesday. He claims that military tensions with Beijing were at their worst point in more than forty years. Beijing could have the capability to launch a "full-scale" invasion of the island by 2025, Kuo-cheng added.
Taiwan's Mainland Affairs Council called on China to abandon its "provocative steps of intrusion, harassment, and destruction".
And  Taiwan's Premier Su Tseng-chang is accusing China of "flexing its muscles" and stoking tensions. And claims Taiwan must be on alert for China's "over the top" military activities. 
Biden agrees to the "Taiwan Agreement"
Biden continues to emphasize that the U.S. will defend and support Taiwan. His statements sound similar to his supportive stance of Afghanistan before America left them to the Taliban.
Most  Western countries have expressed deep concern about China's intimidating displays of military might.  US President Joe Biden said that he and President Xi had agreed to abide by the "Taiwan agreement".
Journalists believe Biden may be referring to the "One China" policy under which it recognizes China, not Taipei. But also honors Washington's Taiwan Relations Act, which says that the US must help Taiwan defend itself. 
And the Act makes it clear that the U.S. diplomatic ties with Beijing rest upon the expectation that China will maintain a peaceful relationship with Taiwan. In other words, China agrees not to attack the island democracy.
Taiwan is often left out of full participation in global organizations. It was ousted from the United Nations after Beijing entered. And it has been asking for its seat back since 1971.
US national security adviser Jake Sullivan said the US will "stand up and speak out" over any actions that may "undermine peace and stability" across the Taiwan Strait.
Secretary of State Antony Blinken said that the U.S. commitment to Taiwan remains "rock solid."
Taiwan has a decades-old status as an independent democracy. But there is no doubt that Beijing considers the island part of the Chinese Communist regime.