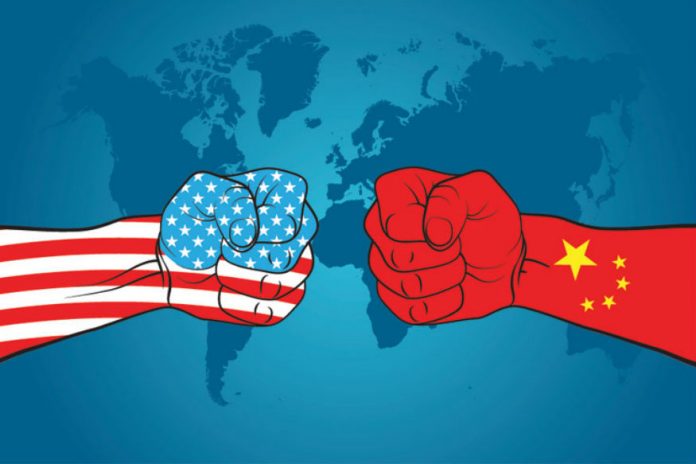 The Chinese Communist Party or the CCP continues to crack down on Chinese tech firms. In contrast to the US where lots of people believe that big tech is in charge. And there is little or no restrictions on their power.
With the success of ByteDance (TikTok) and the NY IPO listing of DiDi, the Chinese Uber, seems to be heightening the geopolitical temperatures. And it wasn't a total surprise when the CCP announced they were limiting the taxi app.
The claim is that DiDi abuses customers' data. And they were also cited for listing in the US. Authorities are banning downloads across Chinese app stores. And this resulted in sinking its value.
The Chinese government also recently went after Alibaba and Ant Financial. So Big Tech is rising in China but remains under the thumb of the CCP. Whereas, in America, the tech billionaires like Zuckerberg, Bezos, and Jack Dorsey are viewed as having unprecedented power.
Zuckerberg image contrasts with CCP
Mark Zuckerberg posted a video of himself on Instagram wakeboarding while holding an American flag and set to the music of the late John Denver singing "Take Me Home, Country Roads."

I saw it, so now you have to see it too. I'm sorry. I did not make the rules.

Happy #July4th pic.twitter.com/FiA9RDP29Z

— Leah McElrath 🏳️‍🌈 (@leahmcelrath) July 4, 2021
Happy July 4th!" Zuckerberg, who's worth an estimated $132 billion, posted on Instagram.
The video of the Facebook and Instagram mega-wealthy Mark Zuckerberg went viral on the 4th of July. The Zuck was flying a U.S. flag. And he was riding what looked like a $12,000 Efoil electric surfboard across a lake With John Denver's "Take Me Home, Country Roads" playing in the background of the video.
Some social media users referenced a May article from The Information that claimed the Facebook founder was planning to repair his image by ramping up his media profile.
"This is the worst thing that has ever existed," one Twitter user commented on the video.
Here is Mark Zuckerberg proving he's not just richer than you, he's more patriotic.

— Matthew Yglesias (@mattyglesias) July 4, 2021
An Australian Broadcasting Corporation reporter shared the Instagram post and a 2016 photo of Zuckerberg going for a jog in Beijing's Tiananmen Square."What a difference 5 years can make," he wrote.
At the time of his jog, Zuckerberg was trying to get CCP permission to operate Facebook in China.
In another comment on Zuckerberg's Fourth of July video, one user said, "When you get your antitrust lawsuit thrown about by a judge. Let's, GOOOOO Zuck."
Just last week a federal judge dismissed antitrust complaints filed by the US Federal Trade Commission. And another class-action suit against Facebook was filed by 48 US states and districts. 
China continues to prove that Chinese tech billionaires are under the control of the rigid socialist state. And the US court system is indicating that billionaires have no restrictions in America. 
It could be that Zuckerberg is trying to prove he is patriotic. Or maybe just that "jumping the shark" is a pastime of the very rich.