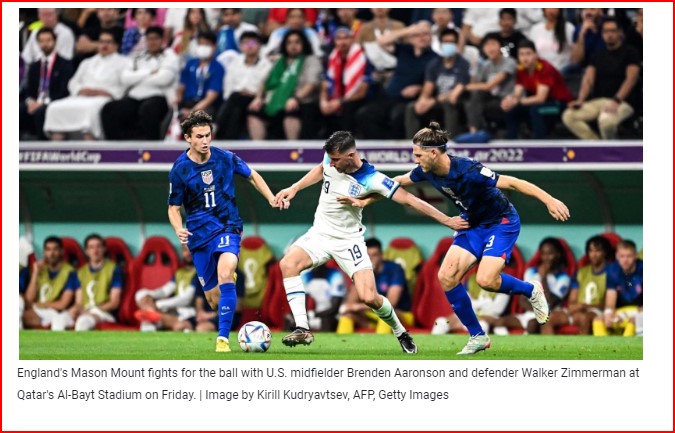 The United States Men's National Team (USMNT) played their second match of the FIFA World Cup 2022 on Friday at Al Bayt Stadium. The American team faced No. 5-ranked England. USA vs England resulted in a tie.
 This is only the second time the US was able to hold a European opponent to no goals. The first time was in 1950 when the U.S. team defeated England 1-0.
With two draws the USMNT is in a position to advance to Round Sixteen if they can post a win over Iran on Tuesday, November 29th. 
2022 FIFA World Cup summary
England beat Iran in the opener. Then defeated Wales early Friday with a score of 2-0. 
England currently has 4 points.  Iran holds three points. The U.S. has two points. And Wales was eliminated after a loss to Iran, has a single point.
So far in World Cup history, the U.S. has played England three times. England has not beaten the U.S. so far.
Iconic England aka the Three Lions has earned 12 scoreless draws through the years in World Cup play. The US team accomplished the feat for the first time.