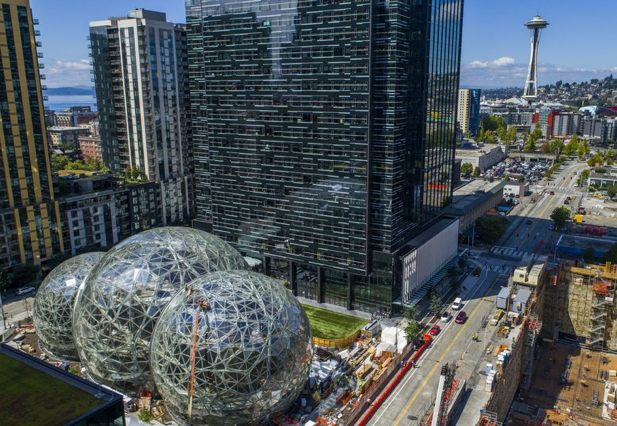 Amazon wants to build a massive new headquarters in North America. It will be the second base of operations to supplement the existing headquarters in Seattle.
What is Amazon looking for?
When Amazon announced their plans, they asked cities to send in proposals to attract them.  The headquarters is expected to cost $5 billion to construct and will create about 50,000 new jobs. The stakes are high in what might be the largest corporate offer made to municipalities in recent history.
Amazon received 238 proposals from cities across the country, desperate to attract the retail giant. There are many strong contenders and no-one knows who they are going to pick.  Construction is expected to begin in 2019 and in the first phase, $300 million to $600 million will be spent on building offices. Eventually, the campus might grow to exceed 8 million square feet.
Amazon executive, Jeff Wilke, says the company will take a data-driven approach to selecting a site. They are looking for a metro-area with more than one million inhabitants and it must have quality transit options. Strong talents in developing software and related fields will also be a factor. They are also looking for a stable and business-friendly environment.
What will it look like?
Speculation is growing as to what these new headquarters will look like, especially with the construction of Apple's new Apple Park, and Microsoft's expansion plans.
Apple's flying saucer-like building is over a mile around and surrounds an outdoor park. It features open-plan workspaces where employees will sit around large tables to encourage collaboration. It also has an indoor wellness center and outdoor walking and jogging trails. Steve Jobs received many of his ideas while walking in nature and he wanted his employees to experience the same. With this in mind, the outdoor areas include plenty of trees, a pond, and a meadow.
Microsoft's new plans include creating new buildings with bigger, ecologically friendly replacements. The campus will feature public spaces such as retail spaces, outdoor dog parks, and playing fields. An open plaza that fits in 2,000 people will offer an area to play and learn. There will also be a two-way track separating cyclist from traffic and covered public walkways.
One innovation everyone is talking about is Microsoft's new office spaces. A new type of work environment has been built for employees high up in the trees. These treehouses provide outdoor meetings spaces that are designed for employee collaboration in a space where nature has an impact on creativity and happiness.
Some ideas important to Amazon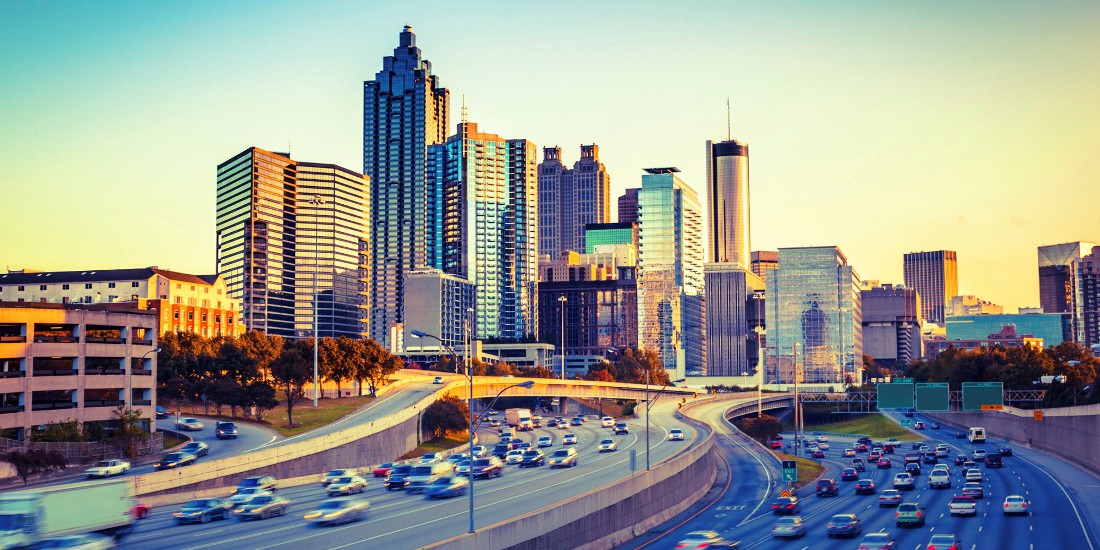 More than 40,000 of Amazon's employees live in Seattle itself and they love living in the heart of the city where many of them can walk to work. Over 50% of the employees walk, bike or ride public transport to get to work rather than using cars. Amazon buys transit passes for employees and some buildings include lockers, showers, places to store bikes and other facilities.
Currently, Amazon buildings each have their own design, creating environmentally friendly workspaces. There are open areas that encourage spontaneous meetings, whiteboards in the elevators and workspaces that inspire innovation or collaboration. It's highly likely that their future headquarters will feature much more of the same.
Amazon's version of Microsoft's treehouses!
Walk down Seventh Avenue in Seattle and you won't be able to miss three huge spheres. These tall orbs are called 'biospheres' by Amazon and they will host species of plants from around the world. Employees will be able to walk along suspension bridges filled with greenery and have meetings in spaces that look like birds' nests perched in the trees. Many of the plants in the biospheres are endangered species.
The difference between Microsoft's treehouses and these orbs is that the orbs are situated between high rises on a busy city street. Jeff Bezos, founder, and CEO of Amazon, has always declared his disdain for all the perks offered by other large companies to their employees.
He employs millennials who often prefer to live in cities and he offers them the environment in which they can work and play within the city. He wants to preserve an urban campus, no matter how large his company becomes.
Common ideas for new workplaces
One factor all the giant companies appear to have in common when it comes to their new workplaces is the importance of exposure to nature. They all seem to recognize that their employees function best when they are in touch with nature.
Another commonality is that the new workplaces are designed with more collaboration and connection in mind. It will be interesting to see Amazon's new headquarters and how it embodies the workplace of the future.