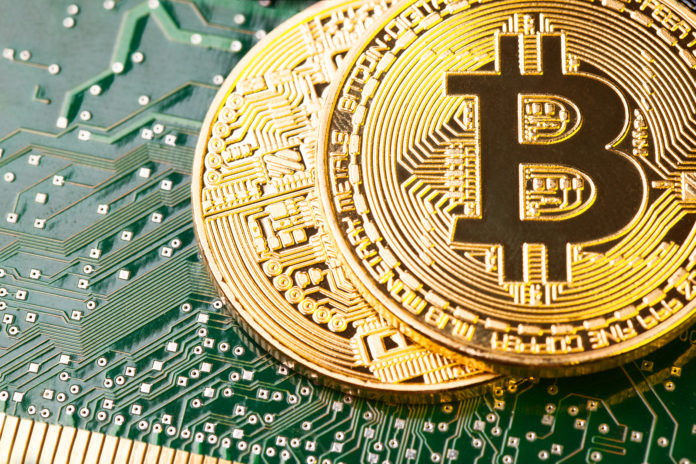 Bitcoin, the world's third largest cryptocurrency in terms of market capitalization, rebounded after suffering a massive sell-off.
On Wednesday, bitcoin declined nearly 50% from its all-time high of $19,783.21 in December to $9,199.59. The cryptocurrency lost more than $140 billion of its market value after the rout.
The digital currency traded as much as $12,045.10 on Thursday. It was trading $11,664.25 at the time of this writing, around 1:40 P.M. Eastern Time based on data from CoinDesk.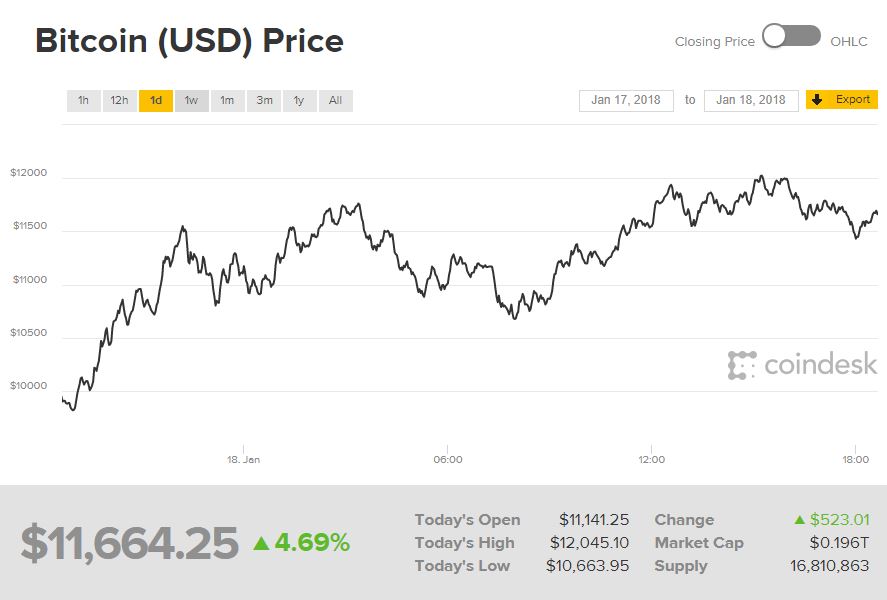 The recent bitcoin crash, which was caused by the increasing regulatory scrutiny worldwide, also impacted other cryptocurrencies such as ethereum and ripple. Both digital currencies also recovered.
Ethereum fell to as low as $780.92 yesterday, but went up to as much as $1,094.68 today. The cryptocurrency was trading $1,068.09 at the time of this writing.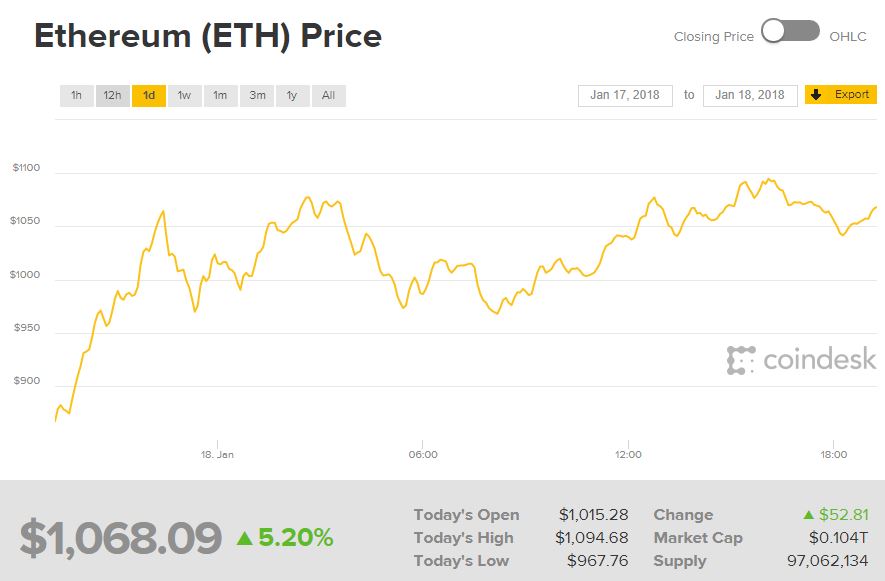 On the other hand, ripple dropped to $0.90, but climbed to as much as $1.71. It was trading $1.61 at the time of this writing.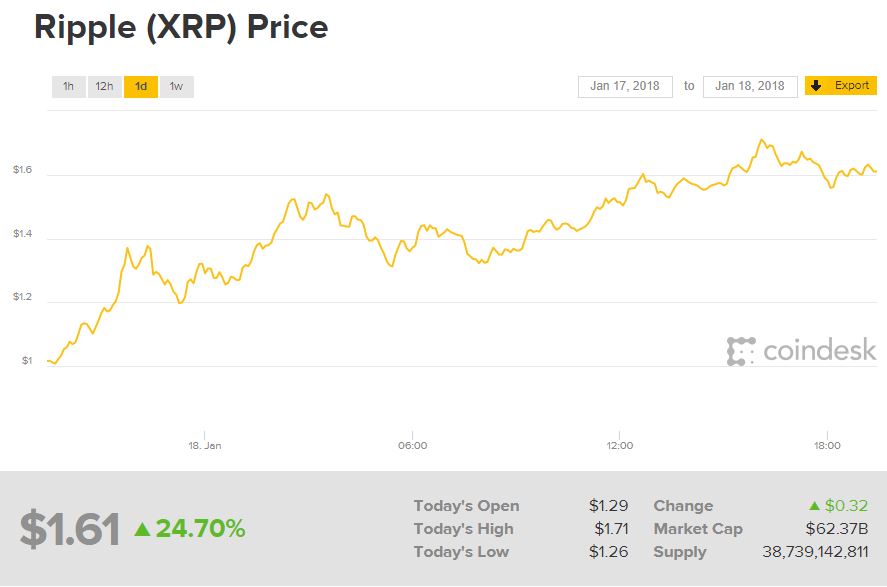 Bitcoin trading pattern
In an e-mailed statement to CNBC, Nolan Bauerle, director of research at CoinDesk, said, "Large dips of 25 percent or greater are a feature of the global, super liquid, near-instant cryptocurrency trading environment. There have been six such large sell-offs since the summer of 2016."
In addition, Bauerle noted, "The pattern is familiar: Bitcoin falls, finds a bottom and consolidates at previous all-time high. Traders who seek to increase their total bitcoin holdings take a fiat position, or move to another cryptocurrency, then buy back into bitcoin. This massive, global traffic pushes prices back up."
Cryptocurrency regulation will be good
In an e-mailed statement to CNBC, Charles Hayter, the CEO of CryptoCompare, says the news played a big role in the sell-off. He believes that regulation of cryptocurrencies will be good in the long-term.
According to Hayter, "Trade volumes were very noisy yesterday as the bulls and bears fought it out and some sort of calm has appeared on the markets after what has been a severe correction. News has a lot to play with this."
Additionally, Hayster said the cyptocurrency market is now big. Therefore, governments are "sensing revenue…as well as a threat in some degrees. This will catalyze regulation where regimes who legislate severely will balkanise themselves to the industry."
Furthermore, he said regulation "will be good in the long run" for the cryptocurrency market. However, he warned that "unnecessary hoops and bureaucracy" could prevent the industry from flourishing.