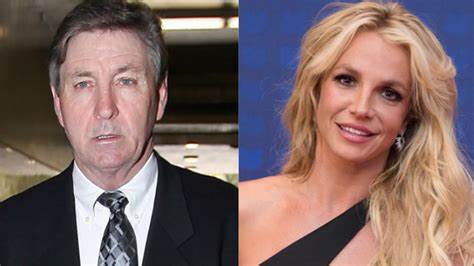 Britney Spears' dad, Jamie Spears took complete control of her life in 2008. The "abusive" conservatorship ended months ago. According to her attorney, Jamie is continuing a campaign of harassment and stonewalling against Britney.
With the help of her attorney, Mathew Rosengart she was freed from the conservatorship after 13 years. But forensic accounting on her estate shows large sums have been paid to entities that track-back to Jamie and a company called Tri-star Sports and Entertainment.
There is a startling lack of transparency about where a lot of her massive earnings have gone.
Britney Spears' dad: campaign of harassment
In April the Rosengart team issued a Motion, Motion to Quash, and a protective order to get the court to stop Jamie Spears from filing outrageous document requests on Britney and her new team.
In a motion filed Wednesday, Britney's lawyer says Jamie Spears is "stonewalling" requests to be deposed.  And that Jamie is constantly making "improper and abusive" document requests from Britney.
Both documents filed by Rosengart allege the ex-conservator is not forthcoming about what happened in the 13-year conservatorship.   
"Mr. Spears has purported to serve on his daughter 145 document requests and more than 75 other discovery requests," the filing said (emphasis Rosengart's). "This is improper and abusive. Sadly, these tactics represent an effort (indeed, a grotesque and diabolical "strategy") to traumatize and bully his daughter — his own daughter — all in the hopes of intimidating and causing her distress. "
Rosengart to Jamie: Where did the millions go?
In the 20-page document, Rosengart accuses Jamie of failure to show up at scheduled depositions in October 2021, November 2021 and April 2022.
Rosengart says that Jamie doesn't want to go on record regarding "a corrupted and conflicted conservatorship that stripped his daughter of certain fundamental liberties." 
Jamie allegedly enriched himself by at least $6.3 million. And paid various people involved in the conservatorship tens of millions of dollars with little or no transparency as to what they are being paid for.
There is a maze of shell companies and unusual accounting tactics that dissipated what should have been a massive estate.  
"Mr. Spears has engaged in stonewalling and obstruction — for over six months — dodging his deposition and repeatedly failing to respond to simple requests for basic information," Rosengart wrote.
The filing wants to answer two simple questions.
"What were the total fees obtained or received by James Spears (or any entity in which he had any interest) from Britney Spears or the Estate?"

"What were the total fees obtained or received by Tri Star Sports & Entertainment (or any of its affiliates) from Britney Spears or the Estate?""
"Improper and Abusive" legal strategies
 Perhaps worst of all Rosengart says Jamie Spears is demanding he get to carry out a deposition on Britney. And he wants to ask her the questions himself. 
"Even worse, despite the prior trauma Ms. Spears has endured, Mr. Spears is now seeking to take his daughter's deposition (his own daughter's deposition), even as he hides from answering essential deposition questions," says Rosengart.
"Mr. Spears failed to select any of these eight dates; nor did he offer any other dates or any justification for his stonewalling. Instead, he in effect sought an improper quid pro quo, seeking to barter his deposition for his daughter's."
The filing continues with a plea to legally stop the campaign of harassment.
"For Mr. Spears to contend that he will answer for his actions if (and only if) his daughter's personal, private life is further exposed demonstrates just how misguided he is as a fiduciary and as a father. Enough is enough. Britney Spears will tolerate it no longer, and with respect, neither should this Court.
Finally, we once again ask and implore, in all sincerity, that Mr. Spears and his counsel do what is right, voluntarily. Be decent. Please, stop harassing and bullying your daughter. Please, leave your daughter alone."
Judge Penny will make determinations on the Rosengart motions at the July 13th scheduled hearing, in Los Angeles.