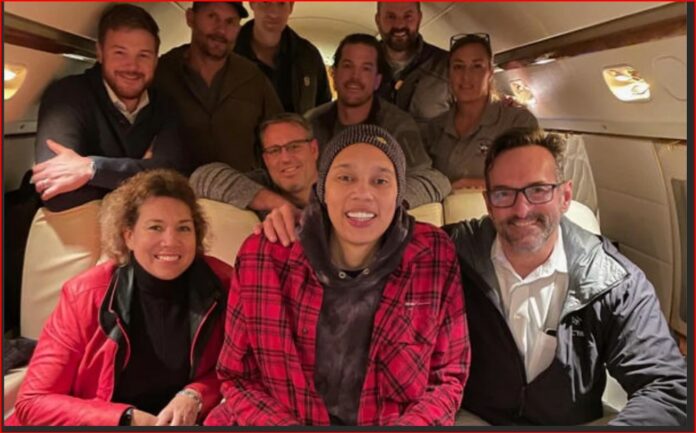 Brittney Griner has returned to the United States after 10 months in a Russian prison.  The WNBA superstar has announced she intends to return to her home team the Phoenix Mercury to play this season. 
She was swapped for Russian arms dealer Viktor Bout and returned to the U.S. on Dec. 8. After being reunited with her wife Cherelle, she was taken to the Fort Sam Houston Base in San Antonio for medical evaluation. And spent the last week working out and "healing" in an undisclosed location. 
Her agent Lindsay Kagawa Colas initially told ESPN that "There's no timeline on her return at this point. She's reintegrating into a world that has changed for her now. From a pure security standpoint, she's not going to be able to move in the world the way she did. It's not a fate that she asked for, but I think she's going to try to utilize her fame for good."
The two-time Olympic gold medalist posted an Instagram statement on Friday. This was her first public statement since her release.
BG on Instagram: "It feels so good to be home! The last 10 months have been a battle at every turn. I dug deep to keep my faith and it was the love from so…"
Griner held hostage as Russia invades Ukraine
In February, at Moscow's Sheremetyevo Airport Griner was arrested just days before the Russian invasion of Ukraine. Almost two weeks later Russia turned the arrest into a high-profile media event.