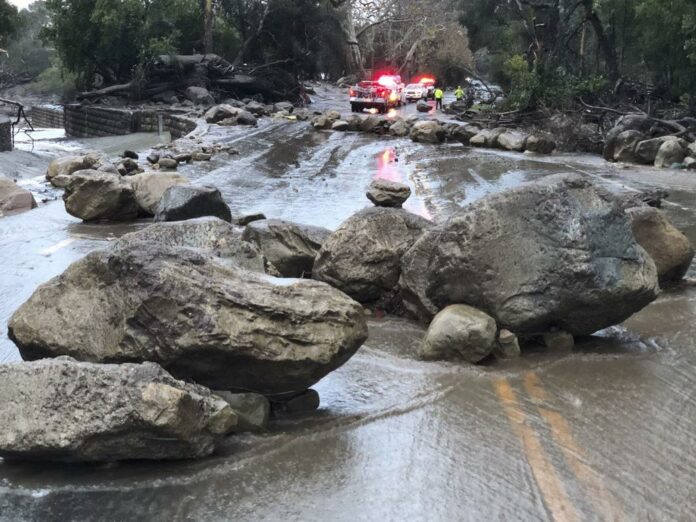 The West Coast has been hit by what is described as extreme weather for 2 weeks. The California storms are forecasted to continue until January 19th.
More turbulent weather continued in the Northern part of the state through Sunday. Snow in the mountains and heavy rain in the coastal regions began late Friday night. And it spread to Central California on Saturday.
The Northern part of the state experienced thunderstorms and damaging winds.
The National Weather Service is forecasting residents will see a "relentless parade of cyclones" from the Pacific where 30-foot waves are battering the coastal towns. It is anticipated that the incoming storms will increase the risk of flooding and make travel difficult in parts of the state.
A flood watch remains in effect for the Sacramento and San Joaquin valleys and nearby foothills until 4 p.m. Wednesday. The weather service has issued a flood watch for most of Northern California. And the potential for roads to be flooded and mudslides to occur remain very high.