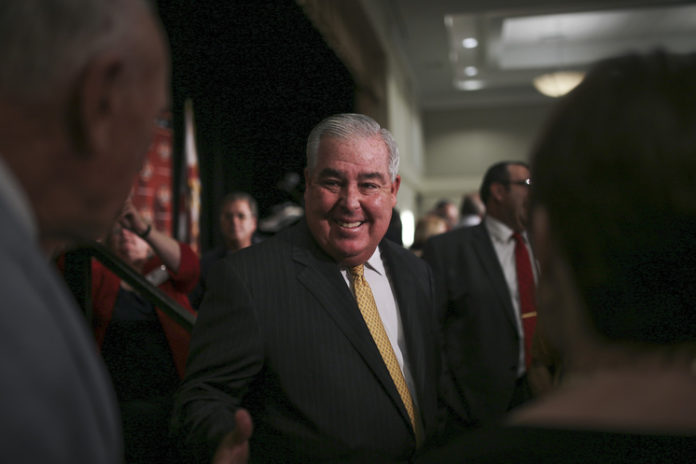 John Morgan, a well-known trial lawyer and Democratic fundraiser in Florida announced his decision to leave the party on Friday.
His announcement came amid the leadership crisis confronting Florida Democratic Party (FDP). Last week, FDP Chairman Stephen Bittel stepped down from his position over allegations of sexual misconduct. The party's president Sally Boyton Brown also resigned last week after suffering a backlash for defending Bittel.
On Friday, Morgan surprised Democrats with his decision to register as an Independent in his post-Thanksgiving message on Twitter.
He wrote, "Spend all of Thanksgiving with my whole family. While it is amazing to be leading the polls for Governor without being a candidate, I can't muster the enthusiasm to run for nomination."
In a subsequent tweet, Morgan said, "And I can't muster enthusiasm for any of today's politicians. They are all the same. Both parties. I plan to register as an Independent and when I vote, vote for the lesser of two evils. And if I ever ran, run as an Independent."
Morgan supports Sen. Nelson and suggested a run for governor   
Separately, Morgan told Politico via text messages that he is not ruling out the idea of running for governor of Florida. He reiterated that will not do it as a Democrat.