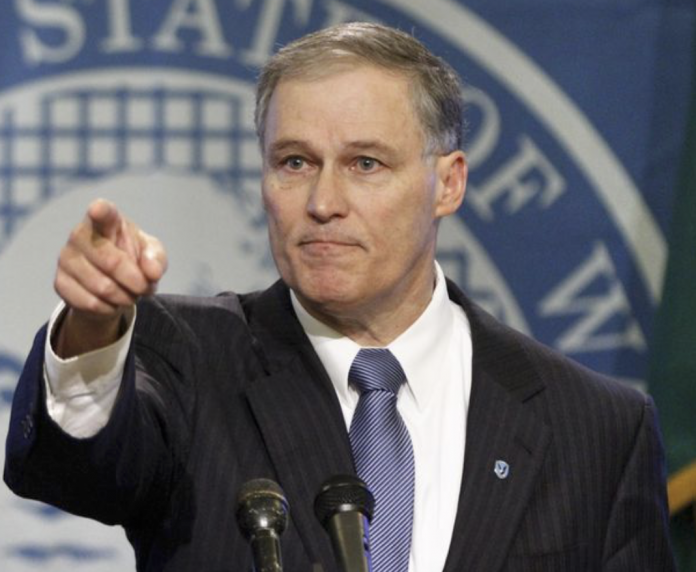 On Sunday, Democratic Washington Gov. Jay Inslee blasted President Donald Trump as an "unhinged narcissist" during an interview, according to The Hill.
An Overview of Gov. Inslee's Statements
Inslee sat down with ABC's "This Week" to share his thoughts regarding the current president and America. He began by criticizing Trump and his impact on the nation.
"We will rescue America — from the grasp of an unhinged narcissist who is creating … chaos," Inslee said.
He then proceeded to explain the Democratic reform measures for gross domestic product:
"We're really defining gross domestic product the way it should be," Inslee said. "The 'D' in gross domestic product should mean domestic for families. And … what we've learned in my state is that we have blown up the myth that if you actually focus on job creation and wage increase, that it somehow hurts your economy."
The Washington governor concluded his ABC interview by stating that Democrats are "in good shape" largely due to the "chaos of Donald Trump."
Opinions Regarding President Trump
Inslee is one of many Democrats who have condemned the sitting president. Other adversaries of Trump frequently refer to him as a liar, a cause of division or worse. Calls to impeach the commander in chief have also occurred throughout his presidency. In response to this condemnation, Trump has pushed back and moreover condemned the policies and proposed reforms of various Democrats.
The president is not alone in his attempt to defend himself from critics. Many members of Trump's base have also pushed back against Democrats and other detractors. Trump supporters have coined the term "Trump Derangement Syndrome." In casual political conversations, Trump Derangement Syndrome means unfettered and erroneous criticism of the president.
Inslee is one of many Americans to share thoughts about the upcoming midterm elections. Both Republicans and Democrats are hoping to emerge as the victors of the aforementioned elections, thus intensely seeking out the support and votes of the American people.
Earlier this month, Senator Bernie Sanders expressed concerns about the November elections and potential Russian meddling.
The midterm elections are set to take place on November 6.