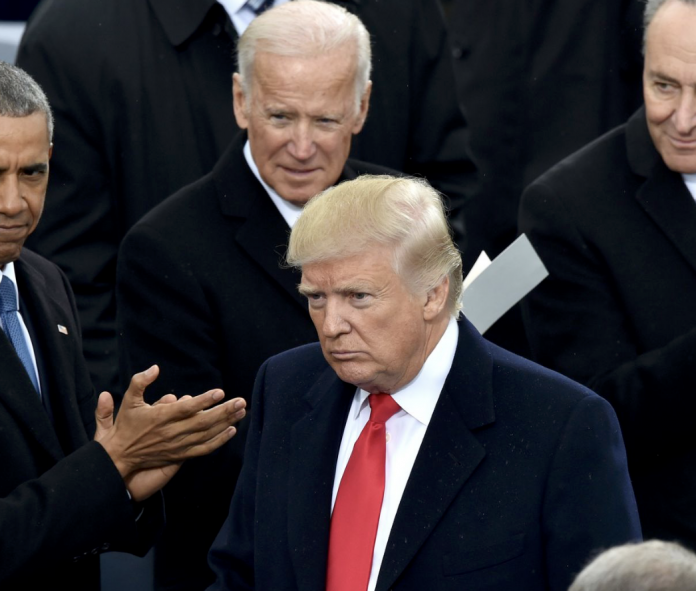 Former Vice President Joe Biden spoke out against President Donald Trump's immigration policies during a Latino civil rights convention on Friday, reports The Hill.
An Overview of Biden's Statements
The former vice president began his remarks by ripping into Trump's prior statements about immigration costs and crimes committed by immigrants. Biden then slammed the separation of migrant families who illegally cross the southern border.
"Grotesque lies — lies about immigrants, about crime, about costs to the community. They're simply lies — factually inaccurate," Biden began.
He then continued by slamming the Trump administration's handling of migrant families and beneficiaries of the Deferred Action for Childhood Arrivals program (commonly referred to as "Dreamers").
"Look, folks, this administration's policies that literally rip babies from the arms of their mothers and fathers — one of the darkest moments in our history," Biden said. "It doesn't just reveal itself in the betrayal of the Dreamers or the pardoning of a sheriff who has terrorized the community. It is also in the underfunding of our schools, and the attacks on labor, and the ability of workers to bargain for their own worth."
A Closer Look
Since their inception, Trump immigration policies have served as a subject of censure, especially for Democrats. Approximately 2,500 children who crossed the border with their migrant parents have faced separation. This sparked subsequent bipartisan outrage. Later, Trump signed an executive order to halt the separation of migrant families.
At this point, The Hill states that roughly 450 children have been reunited with their parents. A federal judge also recently stated that the reunifications are making "great progress."
Additional Criticisms of Trump
The president's immigration policies are one of many subjects of scrutiny for him. Recently, Trump convened with Russian leader Vladimir Putin in Helsinki, Finland. The U.S. president then faced bipartisan condemnation for seeming to side with Putin over U.S. intelligence agencies.
Biden's Friday statements are not the first time that he and Trump have publicly sparred. In February, the former vice president condemned Trump's plan to build a wall along the southern border.
The day before Biden's statements, Trump described him as a "dream" to run against in the 2020 election.