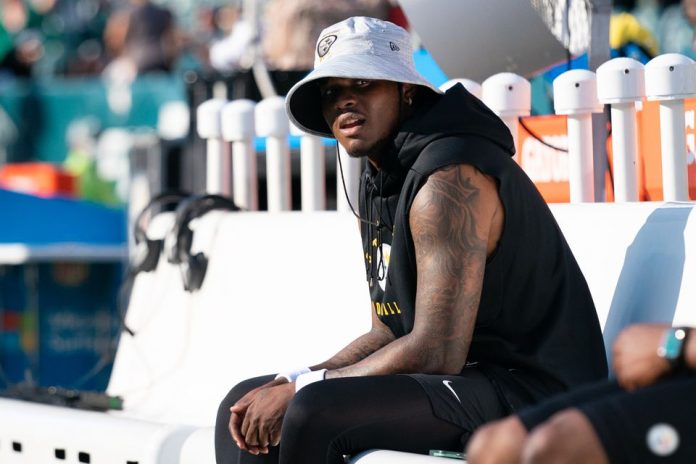 Pittsburgh Steelers quarterback Dwayne Haskins, 24, died on Saturday morning in a tragic accident in South Florida. He leaves a wife, Kalabrya, and extended family behind. 
His Instagram posts show him in South Florida training with his Steelers teammates.
Haskins' death was initially reported by his agent Cedric Saunders. And it was confirmed by the Florida Highway Patrol.
The Highway Patrol says that Haskins was attempting to cross the westbound lanes of I-595 in Broward County at 6:37 a.m. He was struck by a dump truck. And pronounced dead at the scene.
The traffic homicide investigation is ongoing in this case. It is still not known why Haskins was attempting to cross the expressway.
Haskins was an Ohio State star
Haskins was a native of New Jersey. He graduated from Bullis School in Potomac, Maryland, where he played for the Bulldogs.
At Ohio State, he became a standout. He was the 2018 Heisman Trophy finalist. Haskins set Buckeyes records with 4,831 passing yards to go with 50 touchdowns and eight interceptions.