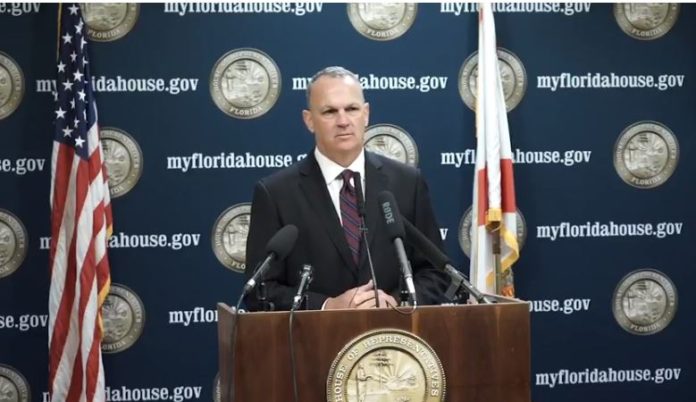 Florida House Speaker Richard Corcoran filed a lawsuit against the City of Tampa for collecting illegal tax on hotel rooms.
In a press conference on Thursday, Corcoran said the City of Tampa illegally added $1.50 to the bed tax. He said the city government use a language in its ordinance indicating that it is a bed tax.
According to Corcoran, the City of Tampa has no authority to raise the bed tax, which is under the jurisdiction of the state government. It needs to ask permission from the Legislature if it wants to collect a new bed tax.
The city government refers to the $1.50 additional fee as "Tourism Marketing Assessment." However, Corcoran noted that the City of Tampa is collecting it as a tax.
Additionally, Corcoran said, "This is probably one of the most egregious spitting in the face of the [state] Constitution. This is an understatement."
The city government started collecting $1.50 assessment at hotels in Downtown/Historic Ybor Tourism Marketing District of Tampa this summer. Some reporters suggest that the city government could use the revenue from the assessment to fund a new Tampa Bay Rays stadium.
Corcoran says the rule of law matters
Furthermore, Corcoran said called the impulse to collect money from the public for stadiums as "government gone wild." He added that such desire is predicated by "greed."
When asked why he is stepping up against the assessment, Corcoran responded that the rule of law matters. The [state] Constitution matters. You can't just spit on the face of the Constitution and expect the society to survive long-term."
The Florida House Speaker considers himself as a "guardian at the gate" against violation of the state law.
Meanwhile, Tampa Mayor Bob Buckhorn told Tampa Bay Times that the $1.50 is "not a tax. It's an assessment that was requested by the hotels." He also emphasized that the city government is not involved and does not spend it.
According to Buckhorn, "It was a favor to the hotels. It is intended to help them."