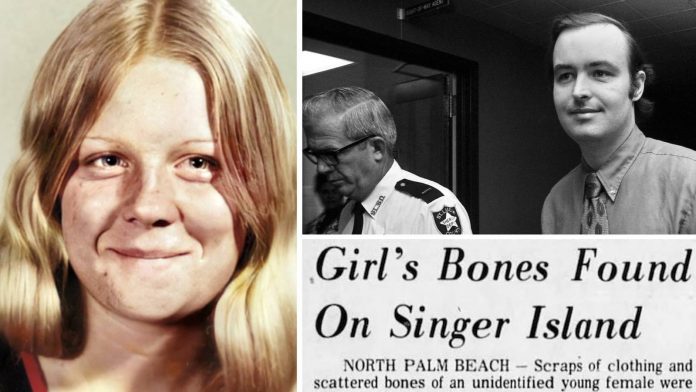 In 1972, 15-year-old Susan Poole disappeared. Female remains were found in the next county in 1974. Poole was finally identified with DNA  48 years later. 
"I knew something was wrong when I saw her purse on the couch of a friend of hers," her sister Patti Poole recalled.
The teenager lived in a trailer park near Fort Lauderdale, Florida when she vanished on Christmas Day. Her family reported her missing. And she remained on the missing list until last week.
A young woman was found tied up in the mangroves of an area known as Burnt Bridges on A1A, in 1974. Almost 50 years later and thanks to the advancements of technology, she has been identified as: Susan Poole. #TheNameless pic.twitter.com/78ojlfSrO1

— PBSO (@PBCountySheriff) June 2, 2022
Remains found in 1974 identified with DNA
In 1974, skeletal remains were found in a swampy area of Singer Island, located in North Palm Beach.
"She was tied up in the mangroves with wire to a tree," said Palm Beach County Sheriff's Office Detective Bill Springer at a Thursday news conference. 
"She was skeletal remains, nothing left of her but the bones," said Springer.  "Detectives did their job, but they didn't have any of this new technology."
The DNA was entered into the National Data Base for unidentified persons. And then DNA technology was run in November 2021.
"In December of 2021, they contacted me and said they would be able to possibly do genealogy on old cases. It was decided by the sheriff's office and my supervisors that we would send up the unknown remains of this girl from 1974," said Springer.
Excited about new developments in DNA technology Palm Beach authorities sent the then-unidentified remains to Othram Inc. last year. The DNA was to be re-tested using the new technology.
The private DNA lab performs forensic-grade genome sequencing. And the remains were identified with DNA as Susan Poole. 
Serial killer Gerard Schaefer is suspect
At the press conference authorities said that Susan Poole was most-likely a victim of Gerard Schaefer, a serial killer who was operating in the area at the time she disappeared. 
Schaefer was an ex-cop with the Wilton Manors Police Department. And a sheriff's deputy in nearby Martin County. After his arrest he became known as the "Killer Cop."
"He lived in Broward County in the area where Susan Poole lived,"  Detective Springer said.
Schaefer picked up some of his victims while they were hitch-hiking. And Susan Poole often hitch-hiked.
Schaefer was found guilty of the 1972 murders of two other girls, ages 16 and 17, who lived near Fort Lauderdale. 
"He got arrested for kidnapping two girls, taking them out on A1A and tying them up in the mangroves." 
Schaefer was only convicted of the two murders. But he was suspected of killing 26 others.
He was sentenced to life in prison. And was stabbed to death by another inmate in 1996.