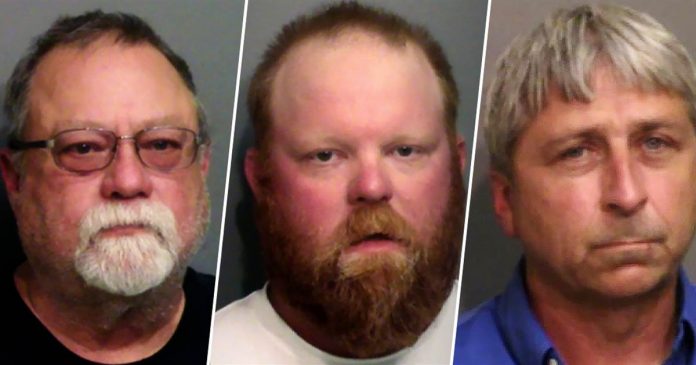 On Wednesday, June 24, a Georgia grand jury returned indictments for three defendants,  in the fatal shooting of Ahmaud Arbery early this year. One of those men, William "Roddie" Bryan Jr., recorded the video that eventually led to the shooters' arrest.
The defendants, Bryan, and Gregory McMichael and Travis McMichael, will face nine counts — malice murder, felony murder (four counts), and aggravated assault (two counts).
Under Georgia law, felony murder applies if a killing results from the commission of an underlying felony. There is no requirement for intent and the minimum sentence if convicted is life in prison with the possibility of parole.
This murder comes at a time when violence and bias against black men and people of color is at the forefront of our nation's minds and hearts. The fact that it took nearly two months for charges to be brought against the shooters, and that those charges were made days after the case was taken over by the Georgia Bureau of Investigations has left many people with questions.
Two months and four prosecutors later
Bryan was arrested two weeks after the McMichaels' — who themselves were arrested nearly two months after the shooting. The Arbery family has asserted that the case has been mishandled from the beginning, having been in the hands of four prosecutors, so far.