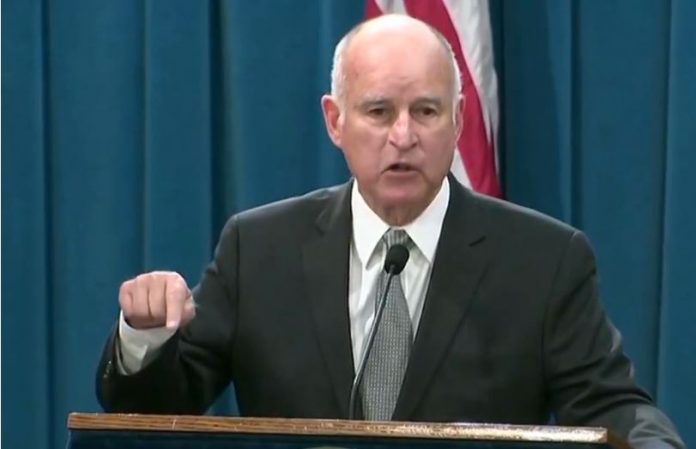 Governor Jerry Brown fired back at U.S. Attorney General Jeff Sessions and called his allegations against California a lie.
On Wednesday, AG Sessions announced that the Department of Justice (DOJ) sued California over its sanctuary policies. He argued that the state violated the Supremacy Clause of the U.S. Constitution.
In addition, the U.S. Attorney General claimed, "California is using every power its has, powers it doesn't have, to frustrate federal law enforcement.  He called the state's three laws—AB 450, AB 103, and SB 54 "irrational, unfair, and unconstitutional."
During a press conference at the state Capitol in Sacrament, Gov. Brown immediately responded to AG Sessions attack. He described the U.S. Attorney General's action "more like Fox News than a law enforcement officer" and a "political stunt."
In addition, the California governor said AG Sessions has "no regard for the truth." His statements about the state is "not true. It is a lie."
Furthermore, Gov. Brown speculated that the U.S. Attorney General is trying to keep his job because President Donald Trump is not happy with him.