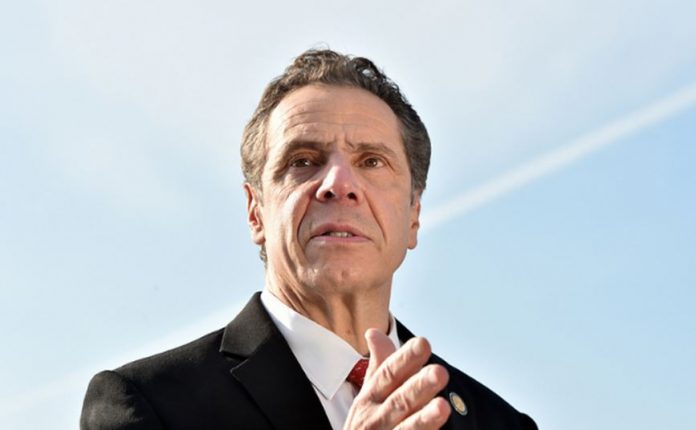 New York Gov. Andrew Cuomo threatened legal action after the U.S. Treasury Department and the Internal Revenue Service released proposed regulation that will block New York and other blue states' efforts to avoid the cap on state and local tax (SALT) deductions.
Last year, President Donald Trump signed into law the Tax Cuts and Jobs Act, which contains a provision limiting SALT deductions to $10,000.
Cuomo strongly opposed the federal tax law, particularly the cap on SALT deductions. He called it "disastrous" and "double taxation." He also described it as "assault — an arrow pointed to the heart of New York."
Cap on SALT Deductions Will Cost New York $14.3 billion per Year
On Friday, the governor reiterated that the federal tax law is raising taxes on New York and making the state less competitive. He pointed out that the cap on SALT deductions will cost the state $14.3 billion a year.
"We are already seeing evidence of its devastating toll on homeowners," Cuomo said. He noted that the home sales in Westchester dropped by 18 percent in the second quarter, the biggest decline since 2011.
Additionally, the governor said New York is the first state to take action to protect its taxpayers against the federal tax assault. The state wants to ensure that New York families will not become a piggy bank to pay for tax cuts for big corporations.
"Now, the IRS is hastily proposing politically motivated regulations to further the agenda of the Trump administration and block reforms that deliver relief to New York taxpayers," Cuomo said.
The governor promised that New York "will not stand for this abuse of government power." The state "will fight back" and "will use every tool" at its disposal, including lawsuit.
"We are confident that the recently enacted opportunities for charitable contributions to New York State and local governments are consistent with federal law and follow well-established precedent," he said.