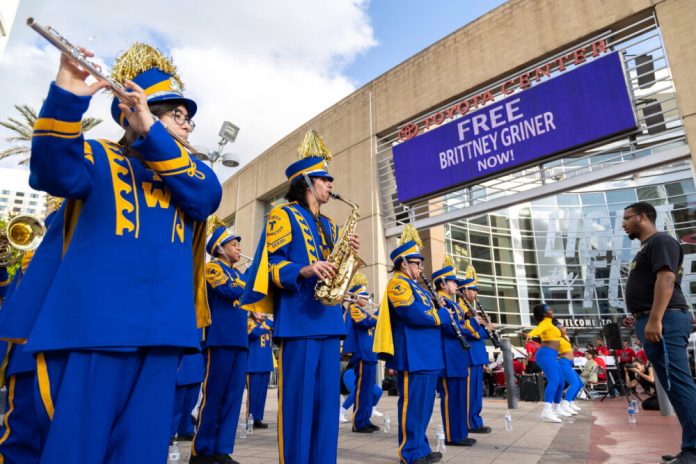 There was a "Free Brittney Griner rally at the Toyota Center in Houston. The WNBA star has been detained in a Russian prison for over 100 days.
Congresswoman Sheila Jackson Lee organized the event with the NBA. Brittney Griner is a Houston native. She is a women's basketball superstar and an advocate for at-risk and LGBTQ youth.  
Two weeks before Russia invaded Ukraine, Griner was arrested at a Moscow airport. The US and Russia were in a stand-off over Ukraine, at the time she was detained. And the news didn't leak out till March 7th after Putin began his invasion of Ukraine.
As of May 3, the U.S government has classified Griner's arrest as a "wrongful detainment." The U.S State Department has also called getting Griner back on U.S. soil a "top priority,
Players from around the WNBA have been becoming more outspoken recently. And they have organized social media campaigns pushing for her release.
Free Brittney Griner event draws hundreds of fans
On Monday, the NBA called for Griner's release. The Houston Rockets showed their support by holding a vigil which drew hundreds to the Toyota stadium.