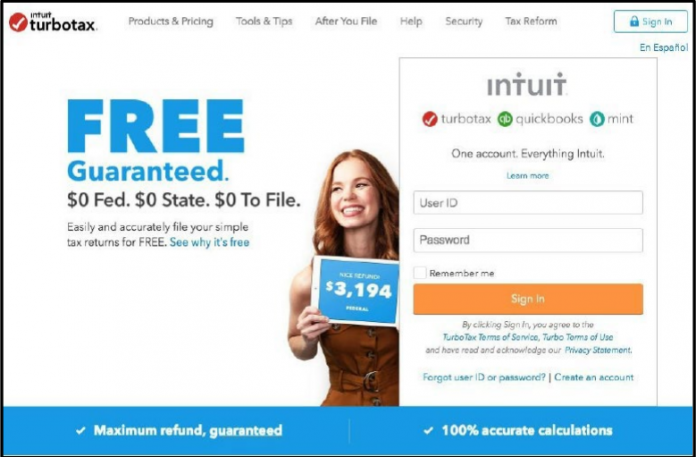 Inyuit Inc (NASDAQ: INTU) reached an agreement to settle a multistate investigation into its alleged deceptive marketing of TurboTax as a free tax filing software for consumers.
Under the multistate settlement agreement, Intuit agreed to pay $141 million in restitution to 4.4 million consumers who started using TurboTax Free Edition during tax years 2016 to 2018. The company unfairly charged these consumers with tax-filing services fees even if they were eligible to file for free using the IRS Free File program.
Affected consumers will receive a direct payment of approximately $30 for every year that they were deceived into paying for tax-filing services fees. Notices and checks will be automatically sent to them.
In addition, Intuit agreed to implement changes to its business practices including refraining from misrepresenting its online tax preparation products in its advertisements or promotional campaigns.
Furthermore, the company agreed to improve its disclosures in its advertising and marketing of free products. It will design its products to better inform consumers regarding their eligibility to file their tax returns for free.
Moreover, Intuit will stop requiring consumers to redo their tax filing if they exit one of its paid products to use a free product instead.
In a statement, New York State Attorney General Letitia James said, "Intuit cheated millions of low-income Americans out of free tax filing services they were entitled to. For years, Intuit misled the most vulnerable among us to make a profit. Today, every state in the nation is holding Intuit accountable for scamming millions of taxpayers, and we're putting millions of dollars back into the pockets of impacted Americans."
New York will receive more than $5.4 million for more than 176,000 New Yorkers deceived by Intuit's deceptive marketing of TurboTax.
All 50 states and the District of Columbia signed the agreement, according to New York State Attorney General Letitia James, who co-led the multistate investigation into Intuit's business practices.
Intuit's deceptive marketing tactics
The investigation found that the company offered two free versions of TurboTax. One was through the IRS Free File Program, which allows taxpayers earning around $34,000 and members of the military to file their tax returns for free. The other one was its "freemium" product called "TurboTax Free Edition," which is only free for taxpayers with simple returns.
Intuit engaged in different deceptive and unfair tactics that limited consumers' participation in the IRS Free File Program.
Its tactics include using confusingly similar names for both free versions of TurboTax and biding on paid search advertisements to direct consumers looking for the IRS Free File service to its freemium product. During the 2019 tax season, the company intentionally blocked its IRS Free File landing page from search engine results. It never displayed or recommended the IRS Free File program on its website, even when consumers were ineligible for its "freemium" product.
In March, the Federal Trade Commission (FTC) filed a complaint against Intuit for the same reason—deceptively marketing TurboTax.
Have a story you want USA Herald to cover? Submit a tip here and if we think it's newsworthy, we'll follow up on it.
Want to contribute a story? We also accept article submissions – check out our writer's guidelines here.