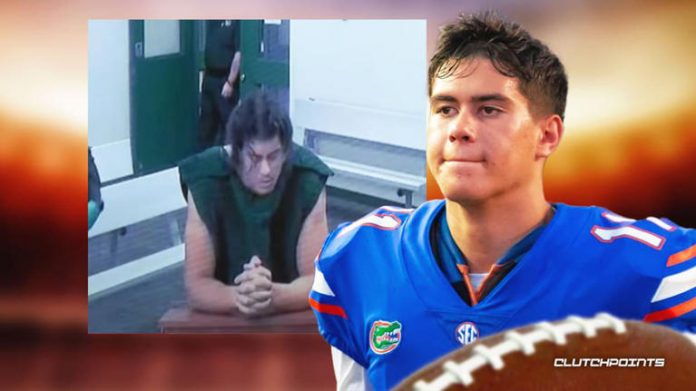 On Wednesday, Jalen Kitna, 19, University of Florida backup quarterback was arrested. He was charged with five felony counts of having child sexual abuse material (CSAM). This includes three counts of possession and two counts of distribution of child exploitation material.
After his arrest in Gainesville, Florida he was held overnight in the Alachua County Jail. 
On Thursday his father, Jon Kitner retired Dallas Cowboys quarterback testified at his son's court hearing.
Jon Kitna and his wife, Jennifer, both testified at the bail hearing. They posted bail and told the court they would take their son home to Texas. And promised they would make sure he is present at all relevant court dates.
Jon is an NFL veteran whose football career spanned from 1997 to 2011. He played four seasons with the Seattle Seahawks. He played five seasons with the Cincinnati Bengals. And three with the Detroit Lions.
 He played two final seasons with the Dallas Cowboys in Texas, where he now coaches high school football.
Images CSAM shared online
Gainesville police said in a Facebook press release that they received a cyber tip from the National Center for Missing and Exploited Children that an "image of child sexual abuse material (CSAM)" was shared. Two images were distributed through the Discord social media platform from an account that belonged to Jalen Kitna.