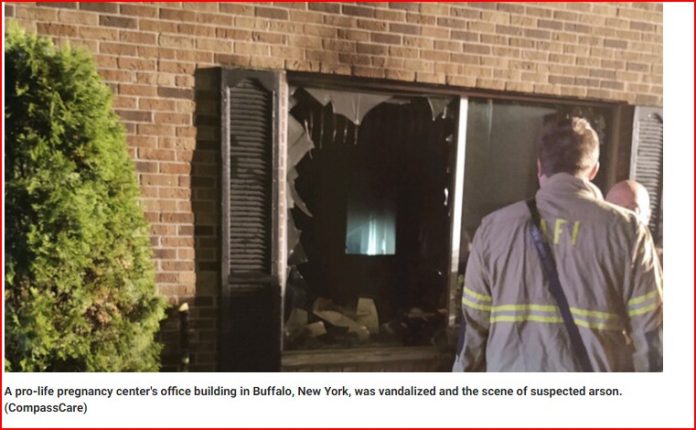 On the night before the Supreme Court published the final ruling in the case of Dobbs v. Jackson, which overturned 1973's Roe v. Wade, Jane's Revenge went public. In a May 30th statement, the militant abortion rights group called for a "Night of Rage."
The Supreme Court's decision to overturn Roe was a shock. Polling taken prior to the ruling indicated that a majority of both Democrats and Republicans were not pushing for the law to be dismantled.
The news was met with large pro-abortion protests.
There have also been more than 50 attacks on pro-life organizations across the U.S. Firebombing, vandalism, and threats of violence mark the attacks. And left-wing Jane's Revenge claimed responsibility for at least 18 of the arson and vandalism attacks.
Crisis pregnancy centers (CPCs) and other mostly faith-based organizations have been targeted since the May 2 leak of the Supreme Court draft opinion.
Jane's Revenge issues threats
Since the release of its first statement, Jane's Revenge has been increasingly urging acts of vandalism, arson, and even violence. The group appears to be operating in "plain sight" in the form of "Abortion Media" blog posts with email subscribers.