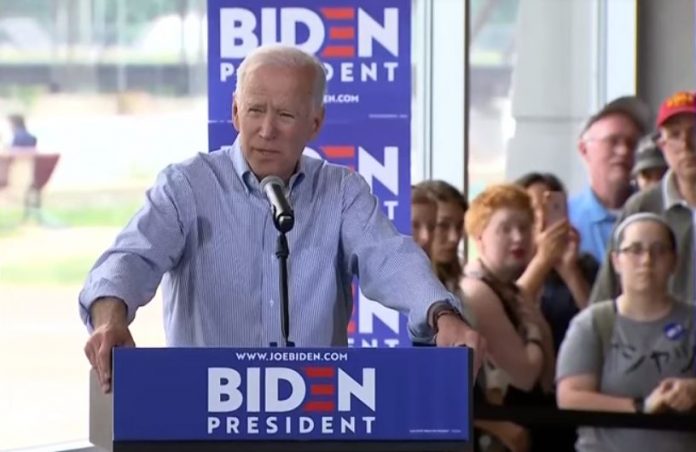 Democratic presidential nominee and former Vice President Joe Biden is reportedly a target of a possible assassination plot by a 19-year-old man whose van was found loaded with weapons, explosives, and more than $500,000 in cash.
Based on court records, the suspect identified as Alexander Hillel Treisman traveled to Delaware, within four miles of Biden's home earlier in May. The suspect traveled there within a month or so when he bought an AR-rifle in New Hampshire, according to CNBC.
On October 6, a magistrate in the federal district court in the Middle District of North Carolina ordered that Treisman, who was charged with possessing and transmitting child pornography, must be detained without bail.
The magistrate is convinced that the defendant poses a threat not only to Biden but also to the community's safety based on the testimony of an FBI agent who explained why and how the defendant became a subject of a criminal investigation.
The defendant's internet searches seeking information about Biden's home address, state gun laws, rifle parts, and night vision goggles, as well as his actions indicating his desire to "execute" or kill the Democratic presidential nominee as well as his interest in terrorist activities and mass shootings as reasons for the pre-trial detention order.
"No combination of available release conditions would reasonably assure the safety of the community…" according to the magistrate in the order.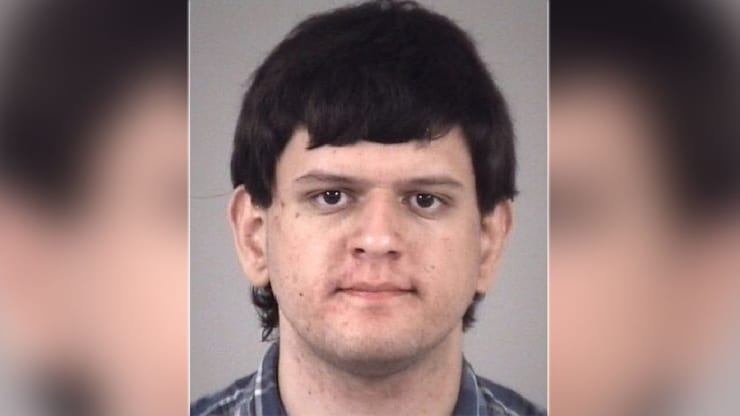 Defendants' abandoned van led to a criminal investigation
As noted in the order, the FBI agent testified that police in Kannapolis, North Carolina responded to a report regarding an abandoned van in a bank parking lot on May 28.
Authorities searched the van and found approximately $509,000 in cash and several weapons including Sig Sauer AR Rifle, a 9 mm Luger, a Kel-Tec Sub-2000, a .22-caliber rifle, and a Russian Mosin Nagant M91/30 bolt-action rifle. They also found a  canister "of the explosive material Tannerite, a box of 5.56-caliber ammunition, books about bomb-making, improvised weapons, Islam, and survival as well as drawings of swastikas and planes crashing into buildings.
Later that day, Treisman arrived at the bank in a Honda Accord.  Bank employees contacted police when the defendant asked them about the van. Police officers searched his car wherein they found a .380-caliber and a 9 mm Luger hidden in a clothes hamper. They arrested him for allegedly carrying a concealed weapon.
Authorities also seized the defendant's cellphone and other 15 electronic devices showing more than a thousand images and over 1,200 videos of child pornography. They also found that he is in possession of driver's licenses from three states.
The suspect admitted his interest in terrorism & mass shootings
The defendant to police and investigators from the Joint Terrorism Task Force that he " in terrorist incidents and mass shootings."
A search of his online aliases showed his desire to kill individuals whom he hates and his intention to commit mass shootings.
In his phone, the defendant wrote a note on October 15, 2019, that he planned to  mass shooting at a mall food court on Christmas or Black Friday."
In an internet post using one of his aliases, "AlextheBodacious" on April 8 this year, the defendant wrote that he was "was going to do a columbine for a while, [but] I think it would be better to put it towards something more memorable."
Treisman's internet history also showed that a week later, he posted a meme on iFunny with the caption, "Should I kill Joe Biden?
—————————————-
Have a story you want USA Herald to cover? Submit a tip here and if we think it's newsworthy, we'll follow up on it.
Want to contribute a story? We also accept article submissions – check out our writer's guidelines here.