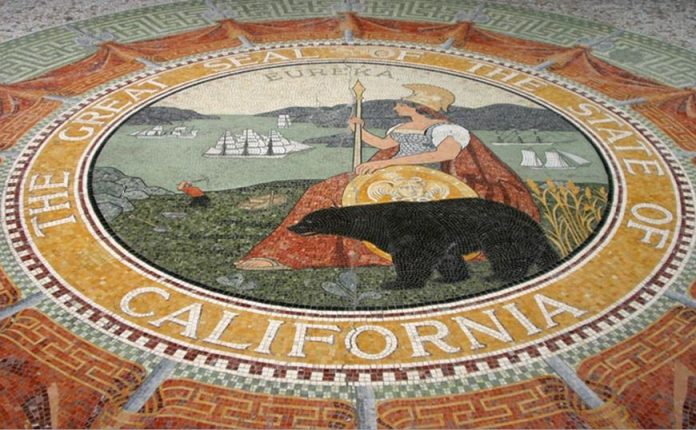 A federal judge dismissed most of the Trump administration's lawsuit seeking to overturn California sanctuary laws that protect those in the country illegally.
On Monday, U.S. District Judge John Mendez rejected the complaint seeking to invalidate SB 54 — the California Values Act. The law prohibits state and local enforcement officers from questioning people about their immigration status. Its also prevents them from acting as agents for federal immigration officers.
Additionally, Mendez dismissed the Department of Justice's attempt to annul AB 103, which contains a provision mandating the state attorney general to investigate immigration enforcement of federal agents and inspect immigrant detention facilities.
Mendez also rejected the Trump administration's argument against SB 54 and AB 103 that the federal government has final authority to regulate immigration under the supremacy clause of the U.S. Constitution.
In his ruling, Mendez wrote, "[T]he court does not find any indication in the cited federal statutes that Congress intended for states to have no oversight over detention facilities operating within their borders."
DOJ Can Move Forward with Lawsuit against Other Provisions of AB 450
Furthermore, the federal judge denied part of the DOJ's complaint against AB 450 — the Immigrant Worker Protection Act. A provision of the law restricts employers from providing voluntary consent to an immigration enforcement agent to enter any non-public areas of a workplace. It requires employers to inform workers within 72 hours regarding any request by federal immigration agents to inspect employment records.
Mendez allowed the DOJ to move forward with its claims against other provisions of the AB 450.
A Victory for California
California Attorney General Xavier Becerra is happy with the judge's decision.
"Today's decision is a victory for our state's ability to safeguard the privacy, safety and constitutional rights of all our people," Becerra said.
In addition, Becerra said California "will continue to protect its constitutional authority to protect its residents and the rule of law."