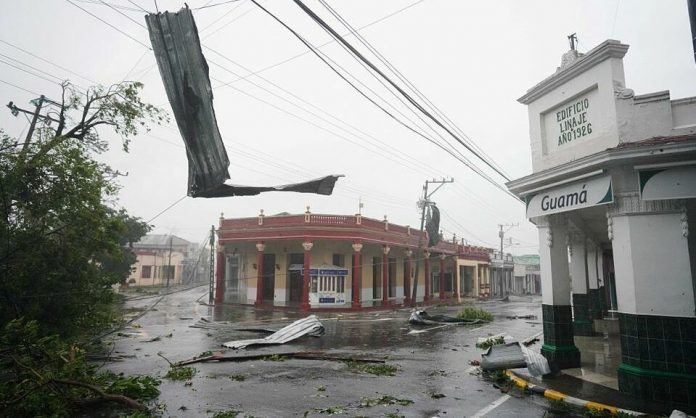 Hurricane Ian morphed into a Category 4 storm by Wednesday morning. Live updates show it approaching the coast of Florida with sustained winds near 155 mph over the ocean. And is projected to make landfall in Charlotte County this morning.
According to the National Hurricane Center hurricanes are measured using the five-step, Saffir-Simpson scale. If winds reach 157 mph it becomes a Category 5 storm making it a storm of the highest magnitude measured.
The Hurricane Center anticipates that with the current trajectory Hurricane Ian will roar through Florida as a Category 3 and 4. 
They have warned that "life-threatening storm surge, catastrophic winds and flooding in the Florida Peninsula," will cost billions of dollars in damages. And is a high risk to the lives of residents of the third largest state.
Hurricane Ian is now projected to be one of the costliest storms ever. 
See Live Updates
Update: Hurricane Ian hit Florida as a Category 4 storm. It is currently moving North through the state. Governor DeSantis says it is feared that this will be the worst flooding in Florida's recorded history. The storm surge continues throughout the region.
Hurricane Ian Preparations
Initial forecasts showed Ian making landfall in the Tampa area in Hillsborough County.