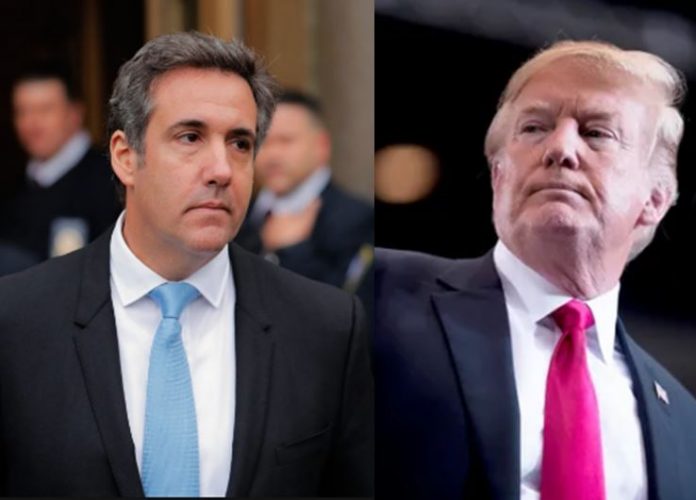 Michael Cohen, the former personal lawyer and fixer to President Donald Trump, blamed himself for his misconduct that landed him to jail.
Cohen said his "blind loyalty" to Trump led him to commit crimes. He was weak to "question and refuse" the presidents demands
Cohen to spend three years in prison
On Wednesday, U.S. District Judge Willian Pauley sentenced Cohen to 36 months or three years in prison. He also ordered him to pay $1.4 million in restitution, forfeiture of $500,000 and a penalty of $50,000.
In his ruling, Pauley said Trump's former lawyer deserves "a significant term of imprisonment" for committing a committing a "veritable smorgasbord of fraudulent conduct."
Cohen pleaded guilty to committing several crimes including tax evasion, making false statement to a financial institution, illegal campaign contributions, and making false statements to Congress.
In a court filing last week, federal prosecutors recommended "substantial" jail time for Cohen.
On the other hand, Special Counsel Robert Mueller told the court that Trump's former lawyer provided useful information on Russia-related matters core to the ongoing investigation. He requested Judge Pauley to "give due consideration to Cohen's "substantial and significant efforts" to correct his wrongdoing, accept responsibility and help in the SCO's investigation.
Under the federal sentencing guidelines, Cohen could get a sentence of 51 to 63 months prison time. Judge Pauley gave him "modest credit" for his cooperation with the Special Counsel's investigation.
Cohen says he was weak to question and refuse Trump's demands
Prior to his sentencing on Wednesday, Cohen admitted to the court that he worked for Trump because he admired his business acumen, but he now realized that "there is little to be admired."
According to him, it was his "own weakness and a blind loyalty" to Trump that led him to "choose a path of darkness over light."
He added, "It is for these reasons I chose to participate in the elicit act of the President rather than to listen to my own inner voice which should have warned me that the campaign finance violations that I later pled guilty to were insidious."
Furthermore, Cohen said, "Recently, the President Tweeted a statement calling me weak; and he was correct, but for a much different reason than he was implying. It was because time and time again I felt it was my duty to cover up his dirty deeds rather than to listen to my own inner voice and my moral compass."
"My weakness can be characterized as a blind loyalty to Donald Trump, and I was weak for not having the strength to question and to refuse his demands."
Trump denied directing Cohen to break the law
In a series of tweets, Trump said he did not instruct his former personal lawyer to violate the law. The president added that Cohen was a "great liability" to him.
I never directed Michael Cohen to break the law. He was a lawyer and he is supposed to know the law. It is called "advice of counsel," and a lawyer has great liability if a mistake is made. That is why they get paid. Despite that many campaign finance lawyers have strongly……

— Donald J. Trump (@realDonaldTrump) December 13, 2018
….stated that I did nothing wrong with respect to campaign finance laws, if they even apply, because this was not campaign finance. Cohen was guilty on many charges unrelated to me, but he plead to two campaign charges which were not criminal and of which he probably was not…

— Donald J. Trump (@realDonaldTrump) December 13, 2018
….guilty even on a civil basis. Those charges were just agreed to by him in order to embarrass the president and get a much reduced prison sentence, which he did-including the fact that his family was temporarily let off the hook. As a lawyer, Michael has great liability to me!

— Donald J. Trump (@realDonaldTrump) December 13, 2018