There is even an indoor cafeteria extending outwards with a barbecue restaurant inside a shipping container.
Nature's effect on work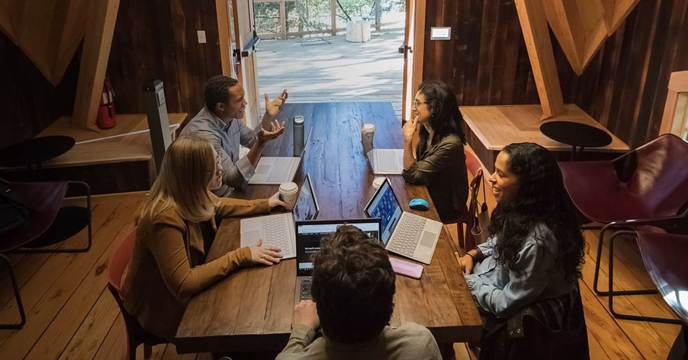 When the design team surveyed Microsoft employees and asked what they wanted, most of them said they would work outside more if they were given the chance.
Exposure to nature is well-known to enhance positivity, creativity and to restore the mind. Trees and plants, particularly in forests, secrete scents that enhance cognition, mood, and even immunity. Research has also shown that employees who are more exposed to daylight and nature are likely to take less sick days and to feel healthier.
Bret Boulter, one of the people who headed up the project, says "It's fascinating. People absorb the environment and it changes the perception of their work and how they can do it."
At the same time, employees are not sacrificing the reliable connectivity of traditional offices. The Wi-Fi network is a broad, outdoor one and every bench has hatches revealing electricity sources.