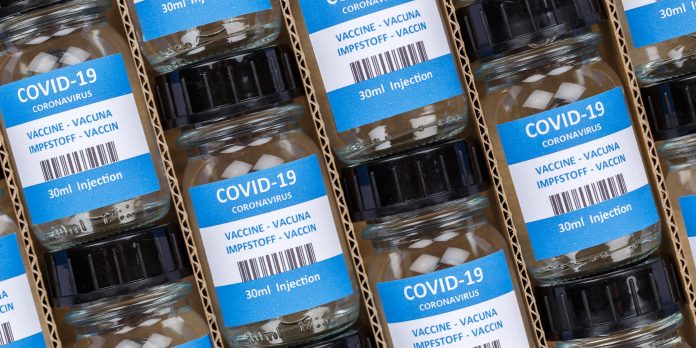 Moderna (NASDAQ: MRNA) filed a lawsuit against Pfizer (NYSE: PFE) and BioNTech  (NASDAQ: BNTX), alleging that its competitors infringed its mRNA technology, which was critical to the development of its own Spikevax COVID-19 vaccine.
The U.S. Food and Drug Administration (FDA) approved Spikevax on January 31, 2022. The regulator authorized the vaccine for emergency use as a two-dose primary series for individuals 6 months of age or older.
In a statement, Moderna said Pfizer and BioNTech unlawfully copied its mRNA technology to develop their COVID-19 vaccine Comirnaty. Its competitors allegedly continued to use its mRNA technolgy without permission.
"We are filing these lawsuits to protect the innovative mRNA technology platform that we pioneered, invested billions of dollars in creating, and patented during the decade preceding the COVID-19 pandemic," said Moderna CEO Stéphane Bancel.
Bancel also stated that Moderna started developing the mRNA technology platform in 2010. The platform along with its patented work on coronavirus in 2015 and 2016, enabled them to develop a highly-effective COVID-19 vaccine in record time to combat the pandemic.
In October 2020, Moderna pledged not to enforce its COVID-19 as part of its committment to equitable global access as the pandemic continued. When the collective fightr against the pandemic entered a new phase and vaccine supply is no longer a problem in many parts of the world, the company updated its pledge.
Moderna made clear that it would never enforce its COVID-19 patents for vaccines used in the 92 low- and middle-income counties in the GAVI Covax Advance Market Commitment (AMC 92). It expected companies like Pfizer and BioNTech to respect its intellectual property rights and expected them to consider and request f a commercially reasonable license for
Moderna Chief Legal Officer Shannon Thyme Klinger stressed, "We believe that Pfizer and BioNTech unlawfully copied Moderna's inventions, and they have continued to use them without permission. Outside of AMC 92 countries, where vaccine supply is no longer a barrier to access, Moderna expects Pfizer and BioNTech to compensate Moderna for Comirnaty's ongoing use of Moderna's patented technologies."
Last year, Pfizer's Comirnaty brought it more than $36 billion in revenue worldwide. Analysts estimated that it could generate $33 billion this year, according to FactSet.
On the other hand, Modern generated $17.6 billion revenue from Spikevax. Analysts expected the company to achieve over $21 billion revenue from the vaccine this year.