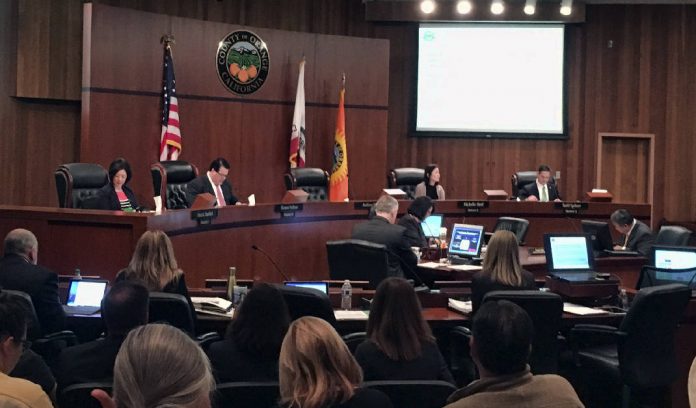 Multiple cities in California support the Trump Administration's lawsuit challenging the state's sanctuary laws.
Early last month, the U.S. Department of Justice (DOJ) sued California for allegedly violating the Supremacy Clause of the U.S. Constitution. The DOJ argued that certain provisions of the state's three laws AB 450, AB 103, and SB 54 obstruct federal immigration enforcement efforts.
U.S. Attorney General Jeff Sessions called the three California laws "irrational, unfair, and unconstitutional."  On the other hand, Gov. Jerry Brown called Sessions' allegations against the state a "lie" and a "political stunt."
The state's Attorney General Xavier Becerra said the state's sanctuary laws do not contradict federal law on immigration. He also released guidelines to local law enforcement agencies about SB 54 also known as the California Values Act.
List of cities rejecting California sanctuary laws
On Wednesday, Escondido joined the cities of Aliso Viejo, Fountain Valley, Huntington Beach, Los Alamitos, Mission Viejo, and Orange County in rejecting the state's sanctuary policies.
The Escondido City Council voted 4-1 to file a legal brief in support of the DOJ's case challenging California's sanctuary policies. In an interview with Los Angeles Times, Mayor Sam Abed said a year ago, he promised Gov. Jerry Brown that his city will sue the state if SB 54 became law. He added, "Your Sacramento is now politically, ethically, and morally corrupt."
The Aliso Viejo City Council also voted 4-1 to join the lawsuit against the state. In a statement, Mayor Dave Harrington said, "We had a robust discussion and I'm proud of my colleagues for their stamina and attention through 6.5 hours of testimony. We did the right thing."
On Tuesday, Huntington Beach City Council voted 6-1 to file a lawsuit against the state over SB 54, which took effect on January.
The Fountain Valley City Council also voted in favor of filing an amicus brief in support of the DOJ's lawsuit.
On March 21, Los Alamitos City Council voted 4-1 to exempt itself from state's sanctuary law. Mayor Troy Edgar said Alamitos is "not a sanctuary city.
On March 27, the Orange County Board of Supervisors decided to join the Trump administration legal battle. Supervisor Michelle Steele said they cannot allow the state to "begin cherry-picking which federal laws" to obey. She also emphasized that they "took oaths to uphold and defend the Constitution of the United States…"
On March 29, Mission Viejo City Council voted to file an amicus brief in support of the federal government's complaint against the state. The council also adopted a resolution to exclude itself from SB 54.