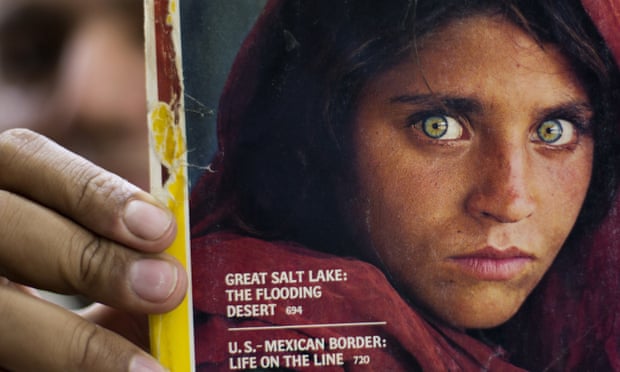 When the US left the women in Afghanistan were being identified and attacked by the Taliban. In the Biden administration's desperate escape from Afghanistan, they shut the door behind them.
They left billions of dollars worth of equipment, hundreds of Americans, and a generation of Afghan women. Especially at risk were women that thrived when the US. controlled the country. Women athletes, doctors, attorneys, and activists were fleeing for their lives. Many women with high-profiles had to go into hiding.  
In 1985 the National Geographic magazine's cover was of the  green-eyed "Afghan Girl." Sharbat Gula is in her late 40's now. And she counts herself as one of the 'lucky ones.  As the Taliban took over, Gula made it as far as Pakistan. And in the last week of November, the Italian government confirmed that she is safe in Italy.
Mahjabin Hakim was not so fortunate. Hakim was on the girls' national volleyball team. She was beheaded by the Taliban. And gruesome photos of her severed head were posted on social media.
The Secret purge of women in Afghanistan
But many of the at-risk women are just disappearing. Sometimes their bodies are found later. Safi disappeared in late October. Her body was discovered in November.