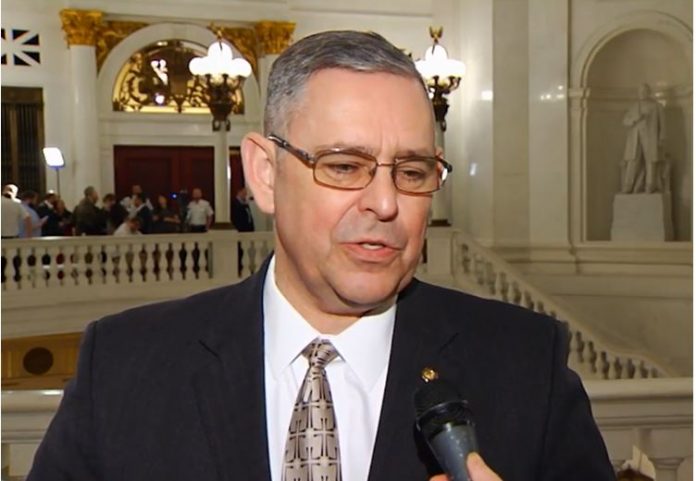 A Republican lawmaker in Pennsylvania is calling for the impeachment of state Supreme Court judges who ruled in the redistricting case.
On Monday, the U.S. Supreme Court upheld the decision of the Pennsylvania Supreme Court that the legislature must redraw the state's congressional map. The state's high court ruled that the congressional map is unconstitutional because it was a result of gerrymandering to benefit Republicans. The legislature has until tomorrow, February 8 to submit to redraw the map of its 18 electoral districts.
Rep. Dush said five judges guilty of impeachable offense
State Cong. Cris Dush is still challenging the redistricting ruling. In a letter to his fellow House lawmakers, Dush is encouraging them to impeach the five judges in the case.
According to Dush, the redistricting ruling violates Article IV, Section 15 of the Pennsylvania Constitution. The five judges who signed that order "blatantly and clearly contradicts the plain language" of the state's Constitution. They "engaged in misbehavior of office."
Additionally, Dush argued that the judges are "guilty of an impeachable offense." Their actions "warrant removal from office and disqualification to hold any office or trust or profit under this Commonwealth."
In a recent interview with CNN, Dush said, "When the Supreme Court oversteps its authority, the only remedy that is left in the checks and balances system is for impeachment."
In Pennsylvania, an impeachment requires majority votes of the House and two thirds of the Senate lawmakers. Republicans control the state legislature with 120 seats in the House and 34 seats in the Senate.
Furthermore, Dush said if the House approves the judge's impeachment,, the Senate will probably do the same.
Pennsylvania Republicans may pursue further legal action
On Monday, Pennsylvania Senate President pro Tempore Joe Scarnati and House Speaker Mike Turzai released a statement in response to the ruling of the U.S. Supreme Court. They expressed their intention to try their best to comply with the redistricting ruling.
They said, "We will do our best to comply with the state Supreme Court's January 22nd order. However, they also expressed that they "may be compelled to pursue further legal action in federal court."
Scarnati and Turzai reiterated that they do not believe that the Pennsylvania Supreme Court can order the legislature to draw a new congressional map. They don't believe that it has authority to draw a new electoral map under the state or U.S. Constitution.