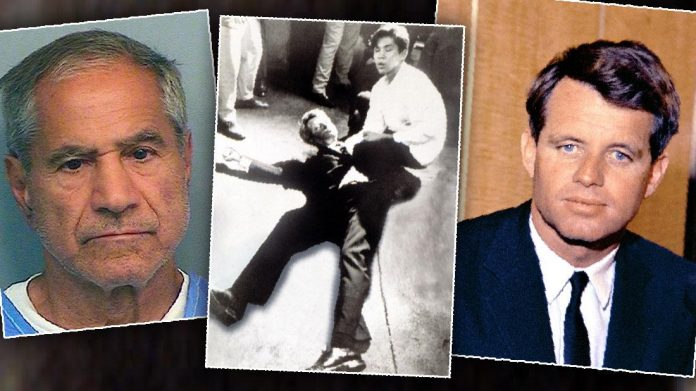 In 1968, Sirhan Sirhan assassinated Robert F Kennedy. After 53-years and  16 attempts, a two-person panel of the California Parole Board recommended his release on Friday.
The senator was running for the 1968 Democratic presidential nomination when he was gunned. The gun was wrestled from Sirhan's hand at the Ambassador Hotel in Los Angeles. And five other people were wounded. 
It had only been 5 years since the assassination of his brother, President John F. Kennedy. 
Parole board staff review will recommend or refuse Sirhan's release within 90 days. Then it will be sent to Gov. Gavin Newsom, who has 30 days to grant or reject the parole.
Robert F Kennedy children split on Sirhan parole 
Six of RFK's 9 still living children submitted a letter vowing "to challenge every step of the way" the parole board's decision. Their father's assassin, Sirhan Sirhan has claimed for decades to have no memory of the shootings.
"We are devastated that the man who murdered our father has been recommended for parole," the statement said. "He took our father from our family and he took him from America. We are in disbelief that this man would be recommended for release."