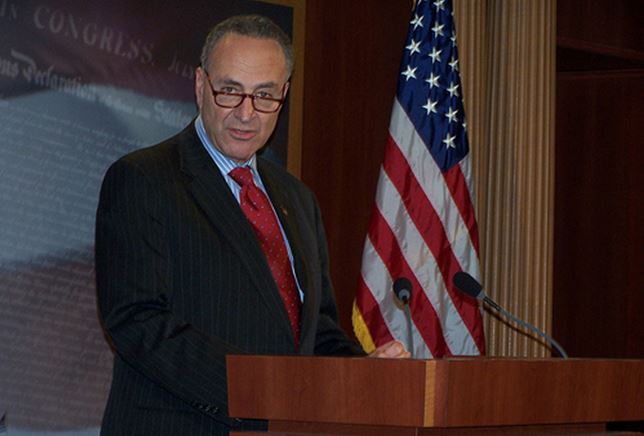 U.S. Senator Chuck Schumer encouraged the Food and Drug Administration (FDA) to regulate e-cigarettes immediately. He is concerned about the potential harmful effect of such products, which are becoming popular among high school students.
In a statement, Sen. Schumer noted a study indicating that 20% of New York kids are using e-cigarettes.  More than one in five high school students in the state used e-cigarettes last year. That rate is higher than the national average.
In 2016, 11.3% of high school students used e-cigarettes, according to the Centers of Disease Control and Prevention (CDC).
Data from the NYC Department of Health and Mental Hygiene showed that Staten Island public school had the highest rate of e-cigarette use among public high schools in 2015.
Over the past 30 days, 19% of youth in Staten Island, 13.7% in Bronx, 15% in Queens, 16.2% in Brooklyn, and 17.4% in Manhattan used e-cigarettes.  In New York City, 15.9% of youth used e-cigarettes.
Sen. Schumer says e-cigarettes are "concerning and could be dangerous"
Additionally, Sen. Schumer observed that a new e-cigarette called "Juul" is popular among kids. The product reportedly contains "mystery chemicals."