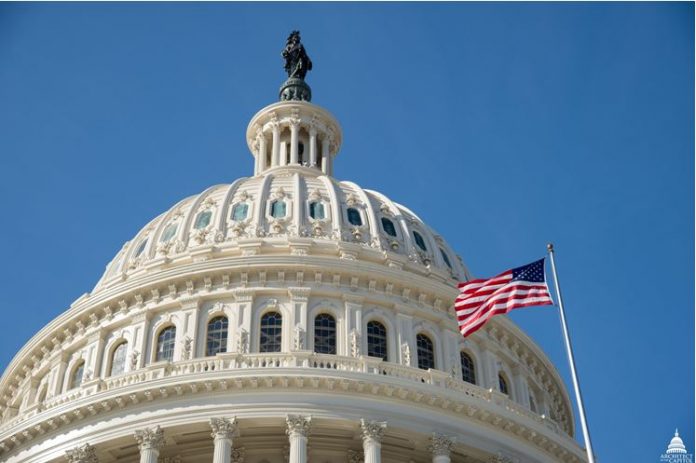 The Senate easily passed the resolution disapproving President Donald Trump's national emergency declaration to build a wall in the U.S.-Mexico border.
Twelve Senate Republicans joined Democrats in rebuking Trump for attempting to bypass the Congress' power of the purse. On Thursday, the Senate voted 59-41, a stern bipartisan rejection of the President's executive action.
In February, several Republicans privately and publicly expressed their concerns regarding a national emergency declaration to the White House. Earlier this month, Sen. Rand Paul said the U.S. Supreme Court will likely strike down Trump's executive action. He cited that reason that the President is "wrong in seeking to expand the powers of the presidency beyond their constitutional limits."
The 12 Republicans who supported the resolution include:
Jerry Moran of Kansas
Lamar Alexander of Tennessee
Lisa Murkowski of Alaska
Marco Rubio of Florida
Mike Lee of Utah
Mitt Romney of Utah
Pat Toomey of Pennsylvania
Rand Paul of Kentucky
Roger Wicker of Mississippi
Rob Portman of Ohio
Roy Blunt of Missouri
Susan Collins of Maine
Trump says he will veto the resolution
Over the past few days, Trump publicly encouraged Republican lawmakers to support his national emergency declaration to build the border wall. Prior to the Senate vote, the President reiterated in a tweet that the issue is about "border security and crime."
….If, at a later date, Congress wants to update the law, I will support those efforts, but today's issue is BORDER SECURITY and Crime!!! Don't vote with Pelosi!

— Donald J. Trump (@realDonaldTrump) March 14, 2019
After the Senate approved the resolution rejecting the national emergency declaration, Trump tweeted, "VETO!"
The House and Senate need a two-thirds majority vote to override Trump's veto. Currently, both chambers do not have that support.
Democrats will challenge Trump's national emergency declaration in courts
On Monday, House Minority Leader Nancy Pelosi warned that Democrats will do everything to prevent Trump's national emergency declaration. She said, "We'll fight him in the Congress, we'll fight him in the courts and we'll fight him in the court of public opinion. What he's doing is wrong and the Republicans know it."
Last month, California Governor Gavin Newsom and Attorney General Xavier Becerra vowed to sue President Donald Trump for declaring a national emergency to build a border wall. They argue that the executive action is unconstitutional.