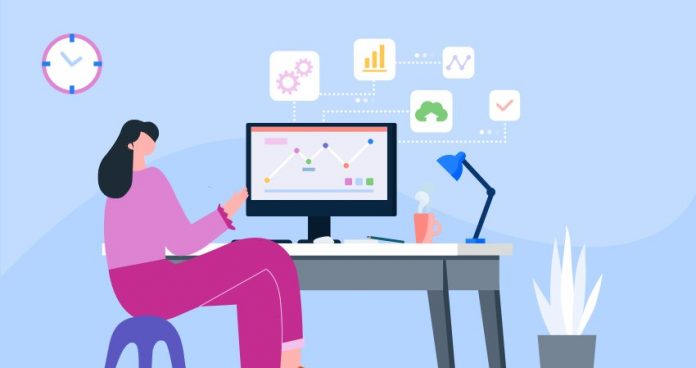 Megatech companies like Twitter, Apple, Google, and Facebook have been transformed by the COVID-19 pandemic. And they have all profited from it. But their remote workforces, many of them working from home for over a year, are not interested in returning to the office. In large numbers, tech workers now want to work remotely.
Some tech companies are convinced that it's time for their employees to return to their offices. In the meantime, tech workers are resistant to physically commuting. So large numbers of tech workers are moving farther away from their offices.  And relocating to more affordable cities.
Techno-pandemic changed the world
Technology has always enabled some workers to work remotely. And influencers and trend gurus in Silicon Valley have been saying for years that going into a brick-and-mortar office would soon, no longer be necessary.
By 2019 housing prices were skyrocketing in California and New York. And traffic was only getting worse in  New York,  Seattle, and Los Angeles. 
Tech workers are some of the highest-paid people in this economy. But with the high cost of living in Silicon Valley and other places where Big Tech is headquartered, techies were feeling the pinch. Texas and Florida with no state income taxes had already become favorite destinations of tech workers.
The remote-work movement started before the pandemic. But in 2020, with the COVID-19 pandemic, all companies were forced to operate differently. And Big Tech immediately switched a large portion of their workforces to work-at-home. 
Now large segments of the workforce have been at home for well over a year. And much of the workforce has relatively high vaccination rates.
Some companies think it's time for thousands of these high-paid workers to come back to their offices. But some of them are balking. And they are negotiating to have a part-time work-at-home schedule.
Many jobs will continue to work remotely
Workers are pointing to studies that support the case that most employees are happier. And they are more productive when they work remotely.
Tech leaders seem to be taking different approaches. Twitter's Jack Dorsey says that his employees may be working at home indefinitely. And Cupertino-based Apple sent out an email to staff in June that it was time to get staff to show up at the office at least 3 days a week starting in September.
Apple employees circulated an internal survey arguing against CEO Tim Cook's mandate. And explaining that 90% "strongly agree" that "location-flexible working options are a very important issue for me."
 In a letter to Cook, the staff asks him to rethink the new policy. Since sixty-eight percent agreed "that the lack of location flexibility would likely cause them to leave Apple." This was a veiled threat to leave Apple if they were unable to continue to work remotely.
With the rapidly spreading COVID delta variant any remote work decisions may be postponed. Apple now says the part-time return-to-work mandate will take place in October or November. And Twitter just announced it will be closing US offices that had just recently been partially reopened.
So the pandemic is still calling the shots. And tech workers are hoping that the temporary ability to work remotely may become permanent.
UPDATE: It has been confirmed that the ISS actually flipped 540-degrees, not 45-degrees. This means the ISS flipped over completely one and 1/2 times. This is one of the most serious accidents in the 18 years since the space lab was launched into low-orbit space.