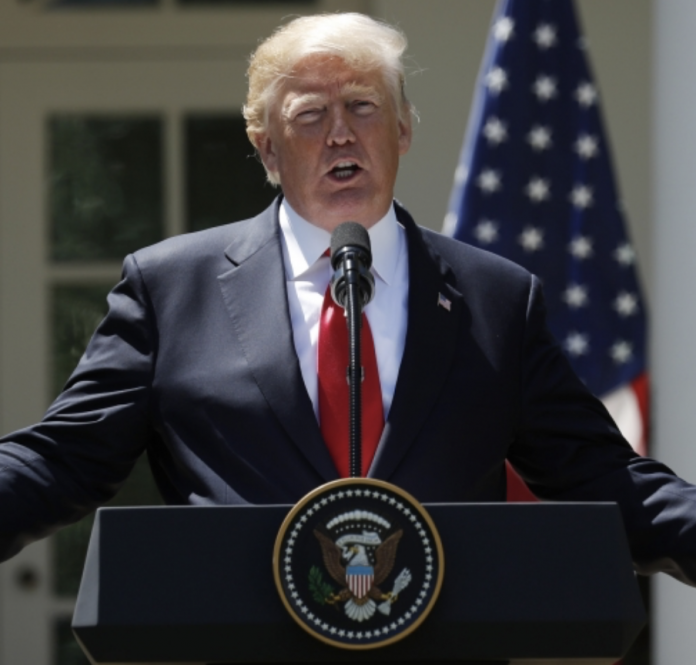 President Donald Trump cancelled his meeting on infrastructure spending with congressional Democratic leaders on Wednesday after House Speaker Nancy Pelosi said he engaged in a "cover-up."
Trump slammed Democrats over their ongoing investigations, calls for impeachment and Pelosi's accusation of cover-up. He told Democratic leaders that he can't work with them while they are investigating him and his administration.
After walking out of the meeting, the President went to the White House Rose Garden and delivered a spontaneous speech. He told reporters, "I think most of you would agree to this, I'm the most transparent president probably in the history of this of this country…I don't do cover-ups…I let everybody talk…I said open it all up, let them have whatever they want."
Trump says the investigations are "take-down attempt"
Trump reiterated that the Mueller report indicated that there was "no collusion between Russia and the Trump campaign."
In his 448-page report, Special Counsel Robert Mueller said "the Russian government interfered in the 2016 presidential election in sweeping and systematic fashion." His team found multiple links between the Trump campaign and the Russian government.