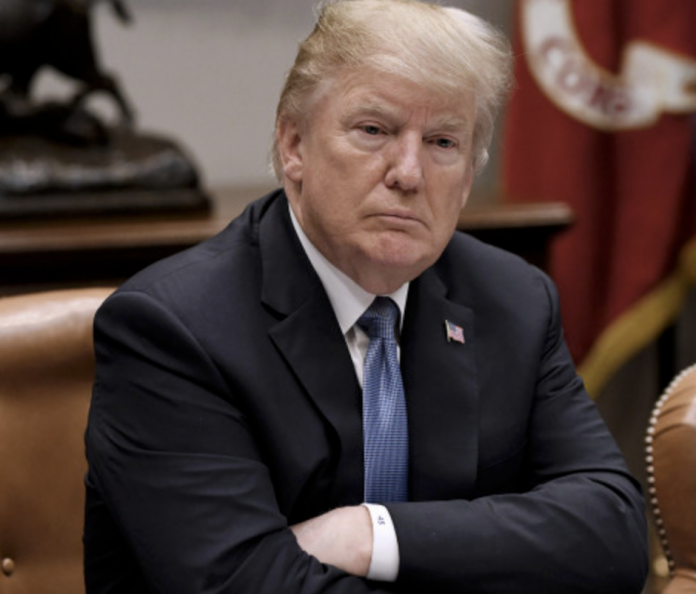 President Donald Trump lost his legal fight with the Manhattan District Attorney's office after a federal judge in the U.S. District Court for the Southern District of New York dismissed his lawsuit challenging a grand jury subpoena for his tax returns.
On Monday, U.S. District Judge Victor Marrero rejected Trump's "extraordinary claim" that while serving as President of the United States, he has "absolute immunity" from any kind of criminal process including investigations, grand jury proceedings and subpoenas, indictment, prosecution arrest, trial, conviction and incarceration.
He also rejected the President's argument that any other person including his business affiliate, associate, or relative who may have collaborated with him and suspected of wrongdoing is also immune from criminal process.
Judge finds the President's arguments "an overreach of executive power"
In his 75-page ruling, Marrero wrote, "In practice, the implications and actual effects of the President's categorical rule could be far-reaching. In some circumstances, by raising his protective shield, applicable statutes of limitations could run, barring further investigation and prosecution of serious criminal offenses, thus potentially enabling both the President and any accomplices to escape being brought to justice."
"This Court cannot endorse such a categorical and limitless assertion of presidential immunity from judicial process as being countenanced by the nation's constitutional plan, especially in the light of the fundamental concerns over excessive arrogation of power…" the judge added.
Furthermore, Marrero noted that Trump was advancing an argument that presidents, their relatives and businesses are above the law, He called such position "repugnant to the nation's governmental structure and constitutional values."
The judge found that the President's claim of expansive constitutional immunity to protect him and his associates and relatives from judicial process "constitute an overreach of executive power."
Moreover, Marrero said if the court allows Trump's arguments, it could "frustrate the administration of justice."
Trump accuses "Radical Left Democrats" of pushing New York prosecutors to go after him
In response to the district court's decision, Trump tweeted, "The Radical Left Democrats have failed on all fronts, so now they are pushing local New York City and State Democrat prosecutors to go get President Trump. A thing like this has never happened to any President before. Not even close!"
The President's lawyers immediately appealed Marrero's ruling to the U.S. Circuit Court of Appeals for the Second District.
The Appeals Court granted a temporary stay of the enforcement of the grand jury subpoena to Mazars USA to hand over eight years of Trump's tax returns to the Manhattan DA's office.