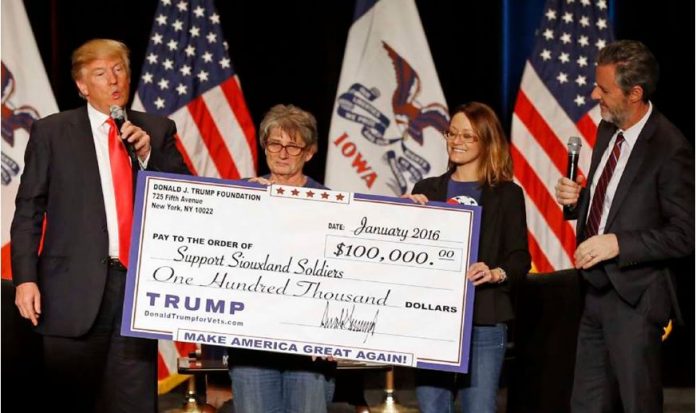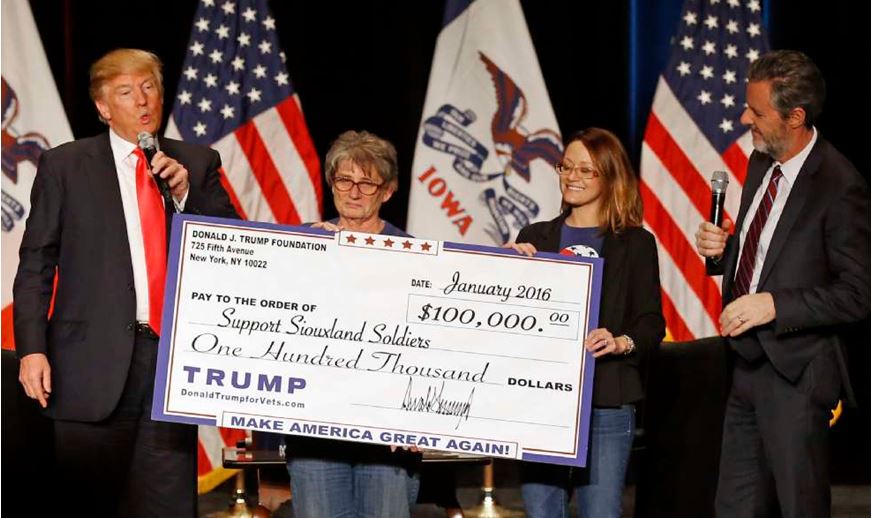 A judge ordered President Donald Trump to pay $2 million in damages to settle a lawsuit filed by the New York State Attorney General's office alleging that he misused charitable assets to benefit his business and political interests.
In June last year, the AG's office sued the Donald J. Trump Foundation and its directors including Mr. Trump and his children Donald Trump Jr, Ivanka Trump and Eric Trump for allegedly violating state and federal laws.
Then-AG Barbara Underwood said Mr. Trump and his children committed a "pattern of persistent illegal conduct" for more than a decade. They violated basic obligations for non-profit foundation as they engaged in repeated and willful self-dealing transactions to benefit Mr. Trump's personal and business interests.
The Trump Foundation agreed to dissolve itself after a court's decision allowing the AG's office to move forward with its lawsuit against it.
Judge says Trump breached his fiduciary duty to his Foundation
In her ruling Thursday, Manhattan Supreme Court Justice Saliann Scarpulla noted that Trump Foundation raised more than $2.8 million, which was used for Mr. Trump's political campaign. Instead of the Foundation, Mr. Trump's campaign staff disbursed the money to advance his political campaign.
"A review of the record, including the factual admissions in the Final Stipulation, establishes that Mr. Trump breached his fiduciary duty to the Foundation and that waste occurred to the Foundation," wrote Justice Scarpulla in her ruling.
The AG's office was seeking restitution of $2.8 million plus penalties. Justice Scarpulla reduced the settlement amount after considering the Foundation's assets ($1.78 million) that will be equally distributed to eight charities. She also decided not impose punitive damages against Mr. Trump took steps to make sure that their alleged illegal conducts will not happen again.
Justice Scarpulla noted, "Mr. Trump's fiduciary duty breaches included allowing his campaign to orchestrate the Fundraiser, allowing his campaign, instead of the Foundation, to direct distribution of the Funds, and using the Fundraiser and distribution of the Funds to further Mr. Trump's political campaign."
Trump will be subject to ongoing supervision by New York State AG's office
Meanwhile, in response to the court's ruling, AG Letitia James commented, "The Trump Foundation has shut down, funds that were illegally misused are being restored, the president will be subject to ongoing supervision by my office, and the Trump children had to undergo compulsory training to ensure this type of illegal activity never takes place again."
She added, "The court's decision, together with the settlements we negotiated, are a major victory in our efforts to protect charitable assets and hold accountable those who would abuse charities for personal gain. My office will continue to fight for accountability because no one is above the law — not a businessman, not a candidate for office, and not even the President of the United States."