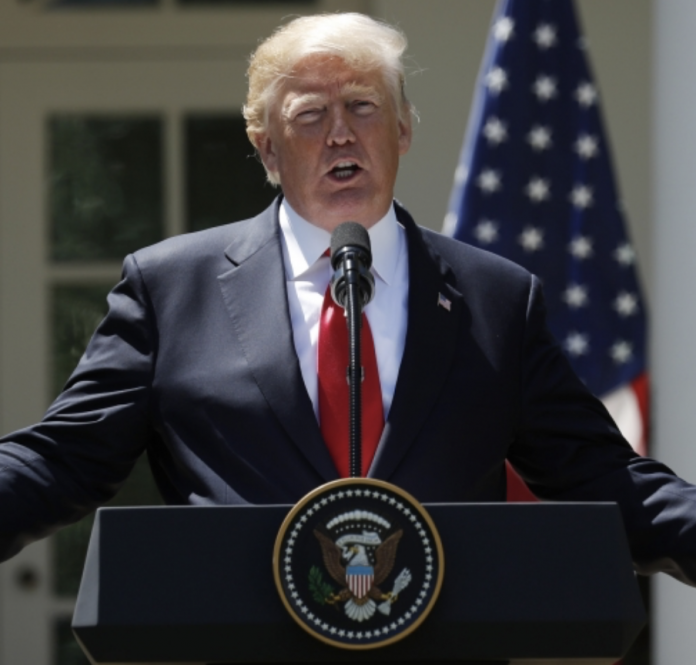 President Donald Trump is set to join his personal attorney, Rudy Giuliani on Wednesday in Pennsylvania, where Republican state lawmakers are reportedly holding a hearing on alleged election irregularities.
The chief executive's visit to Gettysburg for a hearing by the Pennsylvania Senate Majority Policy Committee is expected to push further efforts to expose voter fraud claims in the poll, according to Bloomberg.
Trump reportedly ordered his assistants to make plans for him to travel to Pennsylvania, where he is poised to join Giuliani, a former New York Mayor currently leading the charge in the Trump campaign's legal battle in several states to overturn election results.
The Pennsylvania state Senate Republican lawmakers organized the hearing after a judge junked the Trump team's lawsuit aimed at preventing the state from certifying the results of the election.
On Tuesday, the Pennsylvania State Department certified the results showing Biden's victory.
The latest attack on poll credibility
The Pennsylvania Republican lawmakers' hearing is seen as the commander-in-chief's latest attempt to attack the legitimacy of Biden's election as president.
Trump has since refused to concede to Biden and instead waged a legal fight to challenge the integrity of the poll results in key battleground states.
In fact, the latest survey conducted by the CNBC/Change Research showing that nearly every voter of President Trump rejects the legitimacy of the victory of former Vice President Biden has buoyed Trump's hope of overturning the results.
Another survey released by Politico showed that the majority of Trump voters believe the poll results are invalid and that illegal voting and fraud took place. According to the survey, 79 percent of respondents believe the election was stolen.
Trump has continued to brand the poll as "rigged." In a response to the survey, he said "They are 100% correct, but we are fighting hard. Our big lawsuit, which spells out in great detail all of the ballot fraud and more, will soon be filled."