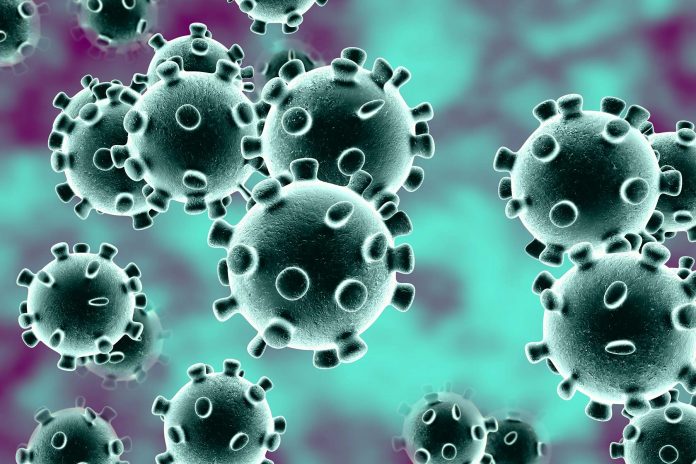 The United States could face more cases of the new COVID-19 strain in the coming months, according to Michael Osterholm, a member of President-elect Joe Biden's advisory board responsible for addressing the pandemic.
Osterholm's warning comes after New York Governor Andrew Cuomo disclosed their first case of the new COVID-19 variant in upstate New York. The new strain was first discovered in the United Kingdom and is now spreading in the United States and in many other countries around the world. 
"It's a very big concern, and it's a strain that is obviously around the world and, you're going to find over the days ahead, it's in many locations in the United States," Osterholm said.
"And it's the first of what will likely be a number of these strains that are emerging as we're at this point in the pandemic," he added. 
Osterholm is an epidemiologist and director of the Center for Infectious Disease Research and Policy at the University of Minnesota.
Although the United States is keeping its guard up by implementing stronger lockdowns, Osterholm said the number of new COVID-19 cases has climbed dramatically in recent weeks.
Last year, health protocols like wearing masks and social distancing have been a political issue in the U.S. One adviser to outgoing President Donald Trump even suggested that herd immunity — that is, when most of a population is immune to an infectious disease provides indirect protection — could be reached if the country lets the disease run free.
However, Osterholm said the best idea to achieve herd immunity is through higher rates of vaccination, not transmission.
"Getting there with infection or vaccination, with protection or disease — we will get there," Ossterholm said as quoted in a Bloomberg report. "Our job is to minimize disease-related protection."
Earlier, Dr. Anthony Fauci said that attaining herd immunity against COVID-19 requires the vaccination of around 90 percent of the U.S. population.
"We need to have some humility here. We really don't know what the real number is. I think the real range is somewhere between 70 to 90 percent. But, I'm not going to say 90 percent," Fauci said.
According to the U.S. Centers for Disease Control and Prevention (CDC), only 0.3% or one million of the population received the COVID-19 vaccine since December 14.
Have a story you want USA Herald to cover? Submit a tip here and if we think it's newsworthy, we'll follow up on it.
Want to contribute a story? We also accept article submissions – check out our writer's guidelines here.