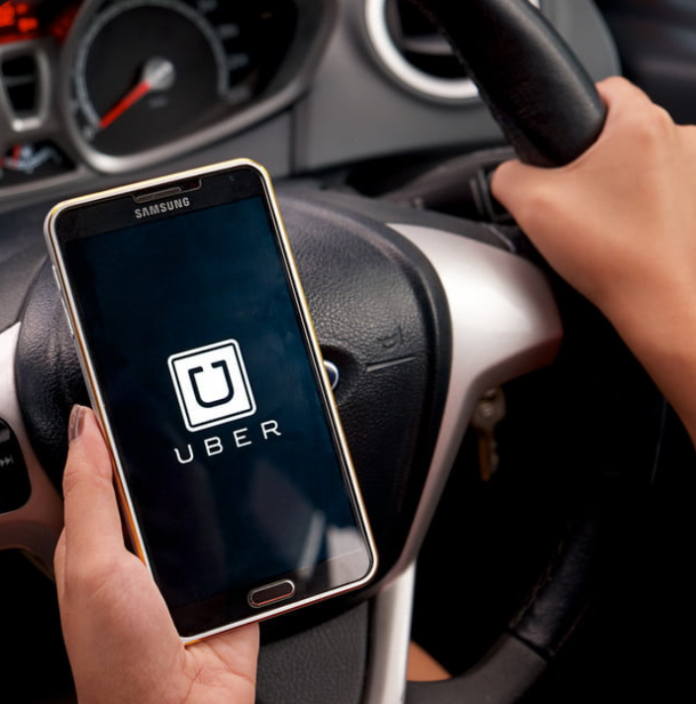 Uber Technologies is reportedly planning to sell shares worth around $10 billion during its initial public offering (IPO). The largest ride-sharing company is seeking a valuation between $90 billion and $100 billion, according to Reuters based on information familiar with the matter.
Last month, Bloomberg reported that Uber selected to list its stock on the New York Stock Exchange (NYSE) and it is targeting a valuation of up to $120 billion.
The largest ride-sharing company is set to publicly file its IPO registration with the Securities and Exchange Commission (SEC) on Thursday. It is expected to start its investor roadshow on April 29 and begin selling its shares on the NYSE early next month.
Many believe that Uber moderated its valuation expectations as Lyft shares are struggling since its public offering last month.  Lyft priced its shares at $72 each, and gained almost 9 percent in trading debut. Since then, its shares were performing poorly due to concerns regarding its profitability in the future. On Wednesday, Lyft's stock price declined more than 10 percent to $60.12 per share.
A separate report from the New York Times indicated that Uber notified the holders of its convertible bonds that it could price its stock between $48 and $55 per share. That would allow the company to raise approximately $10 billion and attain a valuation of around $90 billion to $100 billion.
People familiar with the matter warned that it is too early to determine Uber's valuation because its IPO process is still ongoing. There is a possibility that its underwriters led by Morgan Stanley and Goldman Sachs will still raise its IPO price if there is a strong demand for its shares.
Uber strengthening its platform while preparing for IPO
Uber recently announced its decision to acquire Careem, its competitor in the Middle East, for $3.1 billion in cash and convertible notes.
According to Uber CEO Dara Khosrowshahi, the transaction is an "important moment" as they continue to expand and strengthen the company's platform worldwide.
Currently, Uber is operating in more than 70 countries. Aside from ride-sharing, it has other businesses including bike and scooter rentals, food delivery service, freight service and travel management solution. Furthermore, it has a self-driving car business unit.